Apple is one of the most innovative companies in the tech industry and there's no doubt about it. Apple has filed a new patent recently and in the patent, it has clearly mentioned that the device will be a foldable device with a protective layer on the display, most probably it will be of a Sapphire glass or something else. It can be made of Zirconia instead as there's no clear indication about it.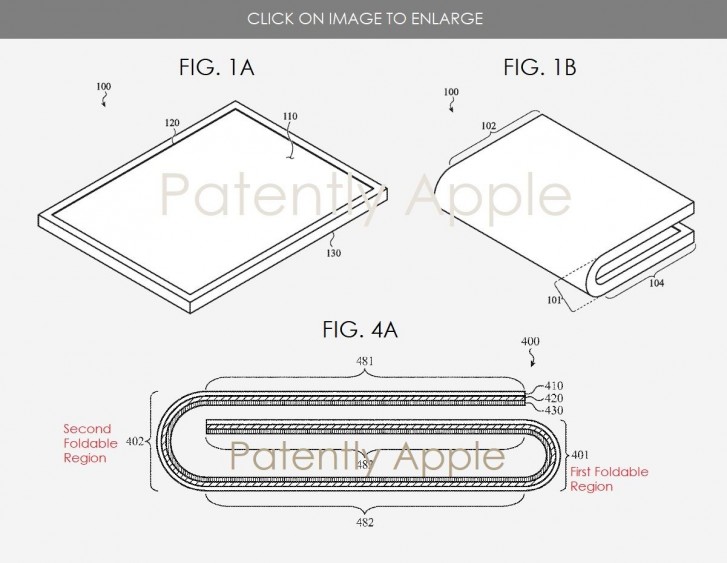 As far as the design is concerned, the device can be folded into two different sections that means it can be folded two times one after another, one is from the left and another is from the right side. But let me tell you one thing, we are still not sure whether these two are designs of a single device or different!
Many fans are expecting this design to be implemented in a few years for the first foldable iPhone and the same technology can be used for iPad also! Till then we need to explore more how Apple changes its concepts and designs of its products slowly so that the consumers get adapted with this new technology. Stay tuned for more updates on it. We are expecting a surprise soon!