Security cameras are, of course, designed to make your home a safer environment. But that isn't the only peace of mind they can deliver. Security cameras today are bristling with an impressive array of features beyond simple recording and playback. Let's look at some innovative security camera options which take things a big step further than basic home surveillance.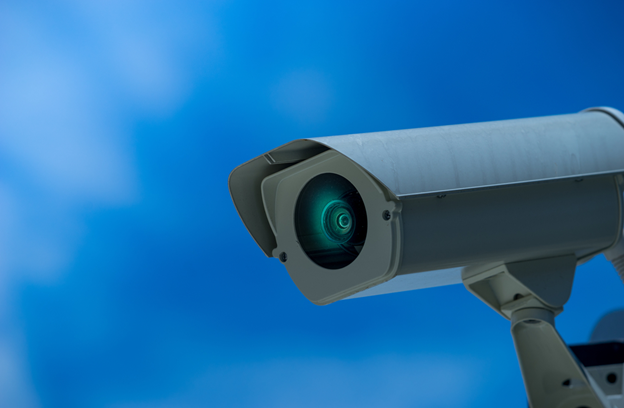 Business, Store & Office Surveillance
If you own your own business, worrying about what's happening when you're off-site can be a constant mental drain. Sure, you can have cameras operational and passively recording in your facility, but this only provides an assurance that footage can be reviewed after the fact. This is far from ideal.
Lorex Technology's Complete IP Camera Security System takes this a step further by offering web-enabled viewing, meaning you can check on your business in an instant using a mobile app. Equipped with night vision capable of capturing movement at distances of up to 250 yards, this camera is designed to provide around-the-clock remote surveillance.
Keeping an Eye on Outdoor Areas
In the past, the outdoor recording has posed something of a challenge. Old cameras were not particularly durable. Also, limited battery technology meant they were dependent on hardwiring. This imposed severe limitations on where you could install them.
The Diurnal range of security cameras effectively resolves all these issues. This model is fully battery powered and wire-free, making it extremely versatile for outdoor placement. Diurnal cameras can also be configured to only record when they detect motion. This is a major step in the right direction for power conservation, and it affords the model an impressive operational life between charges.
These cameras are also tested for all kinds of weather conditions. They've received an IP66 rating, which certifies they're fully protected from dust and rain.
Solutions for Securing Your Vacation Property
When it comes to setting up cameras in a vacation property, most people will benefit from a pretty unique lineup of recording features. For starters, it's essential to have a camera that will function for long periods without maintenance. The ideal camera will be capable of recording continually without intervention, and it'll also need to be mains powered.
Then there's the issue of durability. The perfect camera for the job won't just be capable of resisting harsh weather conditions — it should also be tamper-resistant and vandalism-proof. Lorex's 1080p HD Surveillance System is perfect in this regard. Built to be robust, this camera is rated to resist violent impacts. It also has the useful added feature of recording audio. Listening as well as seeing what's happening in your vacation property is a great added layer of security.
Taking Care of Your Loved Ones
More elderly and frail people are opting to stay in their homes. This is wonderful for maintaining quality of life and independence, but it's not without its challenges. As a caregiver, it can be extremely hard to juggle a busy career and home life with the need to keep a close eye on how elderly relatives are doing. Cameras are a great way for their family and loved ones to achieve this balance.
An essential feature of a good elderly camera is remote viewing. The right set up should allow you to simply check in at a moment's notice using a personal computer or tablet. It's a great added bonus to invest in a security camera which allows two-way talk. This makes it easy to simply check in and ask how a loved one is doing.
Finally, a good elderly camera will also send notifications when there's something you should be aware of. For example, if there's motion in a high-risk area like a basement or backyard, or in the event of loud noises.
Keeping Tabs on Outdoor Pets
This can be a really tough task, especially if you own pets who are most active at night. The Lorex Nocturnal cameras have an ideal feature set for observing even the stealthiest of furry companions. Equipped with 4k resolution, they'll easily pick up the smallest movement and capture it with precision. They also offer full-color night vision, which is a major visual improvement over the old, monochrome systems of other brands.
With minimal artificial light, you can record a full night's footage of your outdoors, picking up the slightest movement of your pets (and any other roaming critters) with ease. The Nocturnal cameras are also equipped with ThermoSense, an infrared sensor which picks up on anything that emits heat. Even in zero light conditions and through heavy foliage, you'll still be able to see what your sneaky pets are up to.
When it comes to the capabilities of the latest wave of security camera systems, home recording is only the tip of the iceberg. Cameras aren't just more powerful and sensitive than they were, they're also designed to deliver convenient and practical surveillance solutions in a wide range of settings.