Galaxy A30 which has shaken the Indian smartphone market with exceptional pricing and competitive features has brought the latest feature of its camera, slow-motion video recording. Till now, Galaxy A30 has no option for recording slow motion video.
A new over the top update has been pushed in order to push this feature in your device, if you have not received it yet, we will request you to check for update in the "settings" option.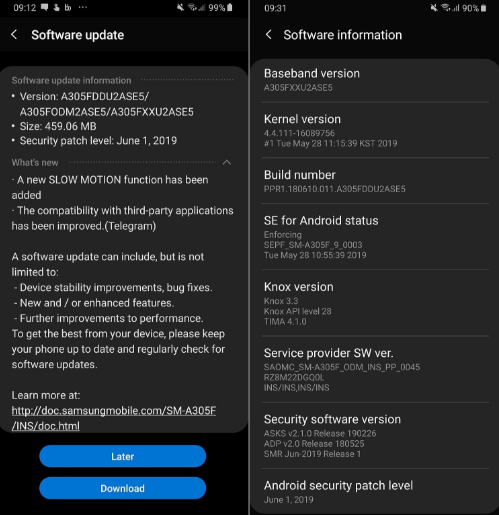 Once the update is done and taken successfully into the system, reboot the system and once it gets opened, try to get the slow-motion option in the video settings of your camera app. That's all. Start recording slow motion with your camera and let us know by posting the samples hereinbelow in the comment section.
Slow motion video is recorded with a default time frame of 15 seconds and you can manually set the slow motion rate like 4X, 8X and 16X where 16X is the slowest mode.