Resolving all the issues with US Government Huawei and its sub-brand Honor has started work seamlessly. Honor is going to release a number of devices including smartphone and fitness tracking band. We have been introduced with the latest Honor band 4 a few months ago, it could be hardly 5-6 months!
Now it's coming up with another fresh upgrade over that, Honor Band 5. It's already a band we are looking for because of its exceptional monitoring of blood oxygen level! You have heard it right, the new Honor Band can measure the volume of oxygen in your blood.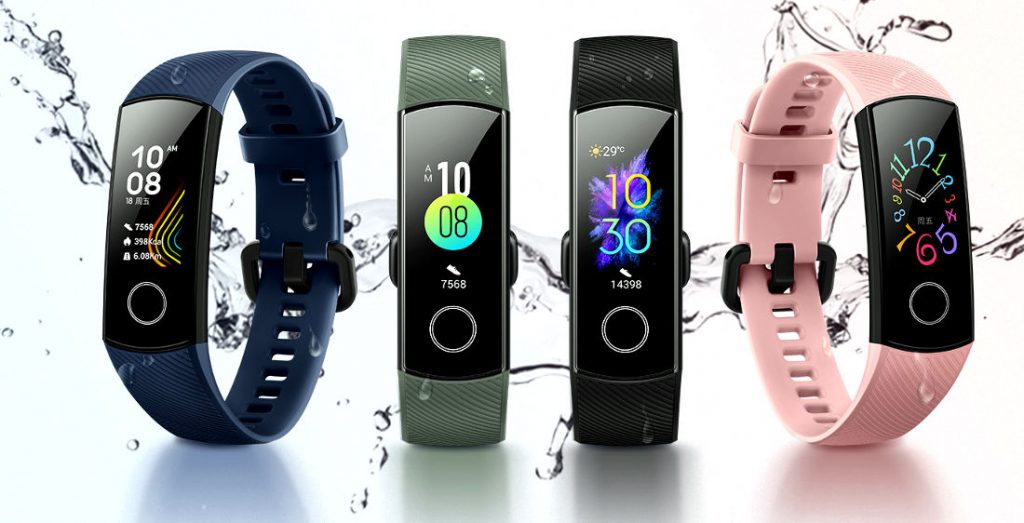 Let's have a check on the list of the features. First of all, it got a 0.95 inch AMOLED screen on the top and we are not sure whether any kind of protective glass has been used on it or not, it's still unconfirmed. The display will carry a pixel density of 282 ppi. The display features a 2.5 D curved glass.
If we ignore these new inclusions then also it has some more things to make you compelled to buy it, the first one is the face dials and the heart rate monitoring system. Apart from the heart rate monitoring system, it has some intuitive features like getting details of running, cycling, swimming, etc. It features a waterproof feature and now you can swim while wearing it.