A few days Apple has bought chip manufacturing business of Intel against $1 billion and now the mobile chip manufacturing competition is really growing stiff as Qualcomm, Mediatek and along with a newcomer, Huawei joined in the market for mobile chip manufacturing for third party devices as well. The first two names are really big and have a big presence in the market while taking the newcomer Huawei as an underdog will be a great mistake.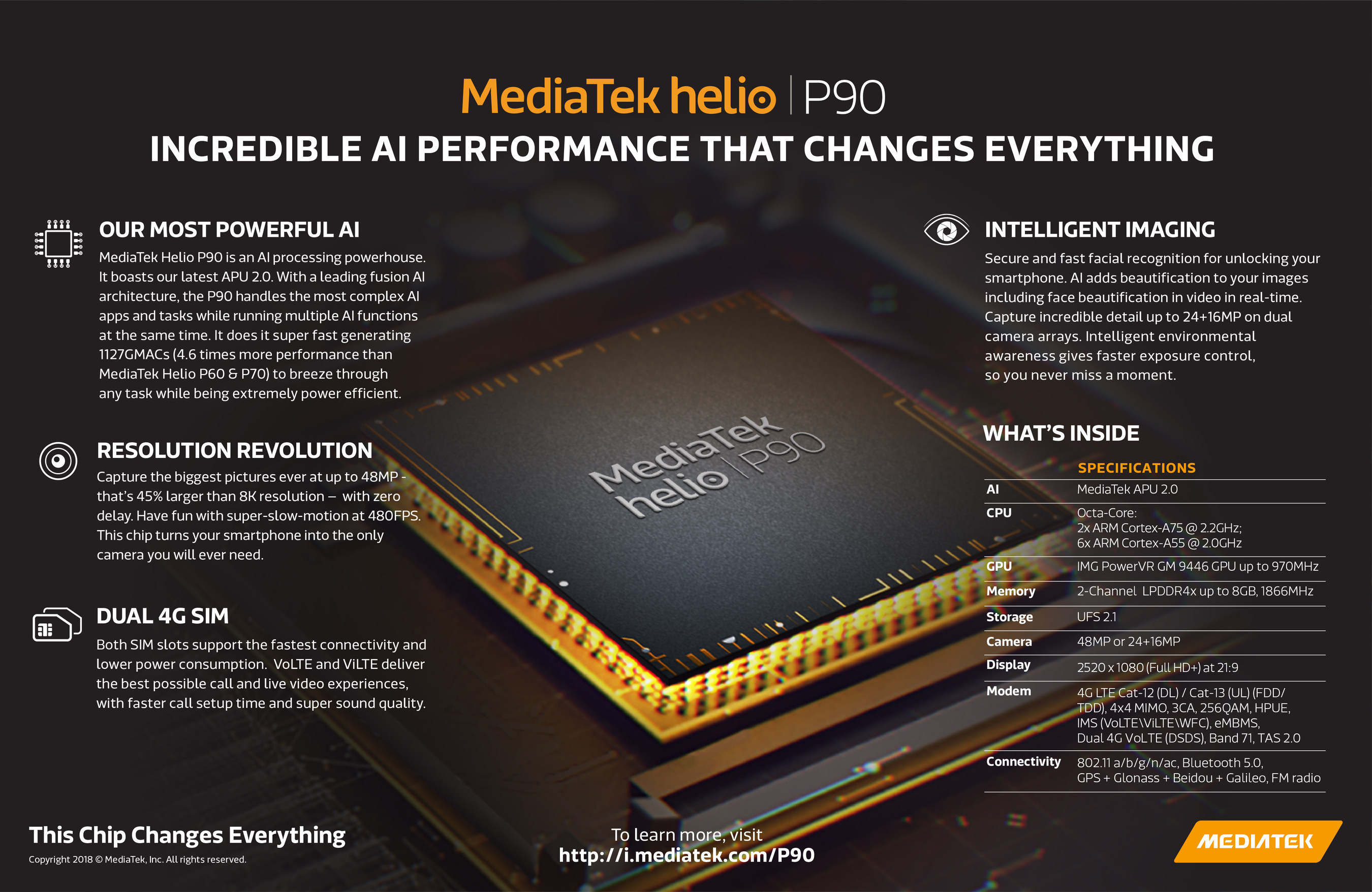 Nowadays every company is thriving to provide the best graphics experiences to the users. Qualcomm is currently dominating the market with its two new latest SoC, Snapdragon 855 and 865 (which is yet to arrive in the market).
Meanwhile, MediaTek has declared that it would release Helio P90 and P90T processor for mobile shortly and these two chips will be great for mobile gaming as these features Mediatek's hyper engines technology. Both the chipsets feature Arm's Cortex-A76 and Cortex-A55 cores with a clock speed of up to 2.05GHz and a large L3 cache for ultimate processing speed! It supports up to 10GB of LPDDR4x RAM. It features some astonishing things also. For example, 64MP and 48MP cameras as well as dual 24MP + 16MP cameras with support for Night Mode.