Xioami has out a big score in selling its K20 series devices. The company got a 7 figure sales in just a couple of days and sales of this device is increasing day by day as the devices are getting very popular. In the first flash sale, Redmi K20 and K20 Pro have been sold over 200000 units at a stretch and that too in just a sale of a few minutes in China.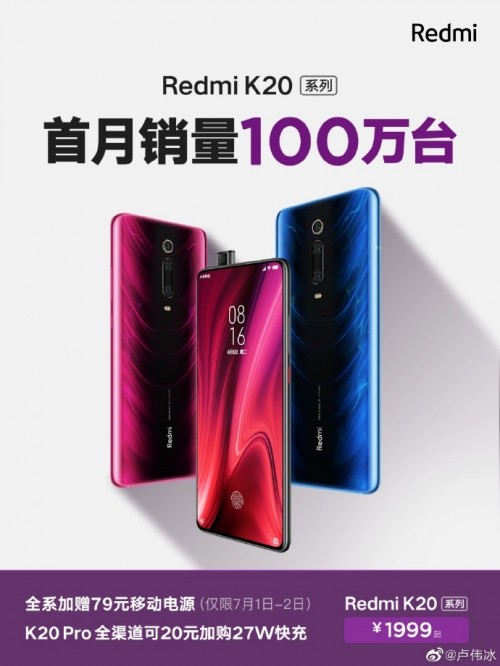 Redmi K20 has been one of the hot cakes during the sale, even after the US imposed a ban on Huawei, Chinese people are preferring buying Chinese made devices and there has been a civilian row that attracted a lot of sympathies for the Chinese companies.
Xioami took a few sales and that too hardly 4-5 sales to hit the mark of 1 million sales through flash sales online. It's a fantastic mark of course. Hitting 1 million sales is not a matter of joke. K20 and K20 both the devices are powered by a powerful processor and a pack of 6 GB RAM to throttle the process into the full swing.
Redmi K20 Series has been one of the famous series right now in the smartphone industries and especially in China, the sales are touching height.