Are you looking for a software that can protect your files and keep it safe for your personal use? Then you have hit the right place, in this article you will be discussed about a software that will help you to restore your data in a simple click.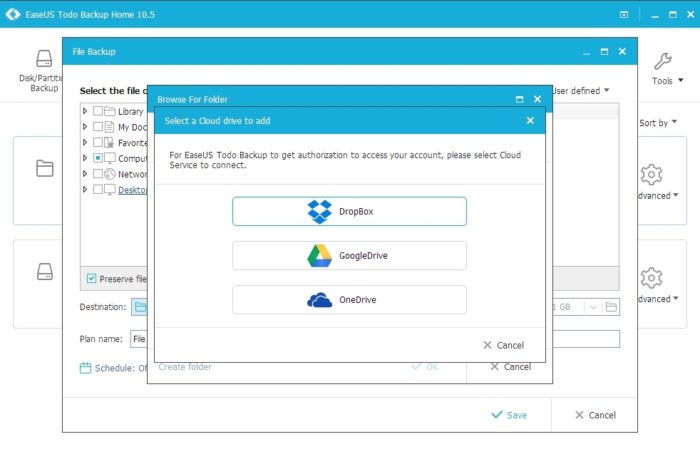 What can you expect from this backup software
The EaseUS Todo Backup application in one of the most useful software that helps your files in keeping a backup and restore the software for your personal use. With the help of the software, you can protect your data in simple clicks and restore every file when you switch to your new PC instantly. The software provides the user without options like cloning as well, you can upgrade or transfer files from one system to another flawlessly.
Protect your home data
Losing data can be a nightmare for all of us. This is the reason why protecting data with proper software is so necessary. The application is reliable to protect your data by keeping a backup of all your files and folders on a Windows-based computer.
Various types of backups offered by the software
The software offers four types of back-up which are discussed below
File Backup
System Backup
Disk/Partition Backup
Storage Backup
File Backup
With the help of this option provided by the software, you can easily make an automatic backup of the files and directories in your system as well as compress files to save a considerable amount of disk space.
System Backup
The system backup option of the software help in backup in the Windows system. The option is useful to restore files into your system when it gets crashes.
Disk / Partition Backup
With this is the option offered by the software, there will be no impact on the existing disk running on your system, even if the data stored in it goes on increasing.
Backup Storage
You can store backup anywhere in the system's external device like hard drive, tape or even Google Drive, Dropbox, etc with the help of the software.
The smart backup option of the software
You can not only enjoy the above four backup options with the software. The smart backup option offered by the software is one of the most interesting and effective features that one can expect from their application.
The company believes that you will not try to back up unless and until it is quick and a few clicks away and this is what they did with the application by providing the one-click backup option.
Smart backup is the easiest way to back up your files in a fraction of seconds and with just a click. All you need to do is to choose your files and folders and then save the backup task. Make sure you realize the file protection and you are done with a smart backup process.
Duplicate your operating system to any other device with system clone
The application also offers system cloning, which means you can duplicate your system to another hard drive or any other storage media. The cloning option of the application makes it easy for you to migrate to your new system and even when you upgrade to any other system from your old one.
Clone is not only recommended when you migrate or upgrade your system but also equally useful to make a bootable system drive and avoid any downtime.
Conclusion
In brief, EaseUS Softwareis one of the most useful in its field that helps you to backup and restore files whenever necessary in just a click. It is also useful when you are looking to migrate files and folders from one system to another. Before you purchase the plan, you can even run a free trial version to explore the various options provided by the application.