What Does Robotics Mean?
Robotics is an industry closely related to engineering, construction, and the operations of robots. Robotics aims to observe how any physical constructed technology system can perform a task or play a role in any interface or new technology.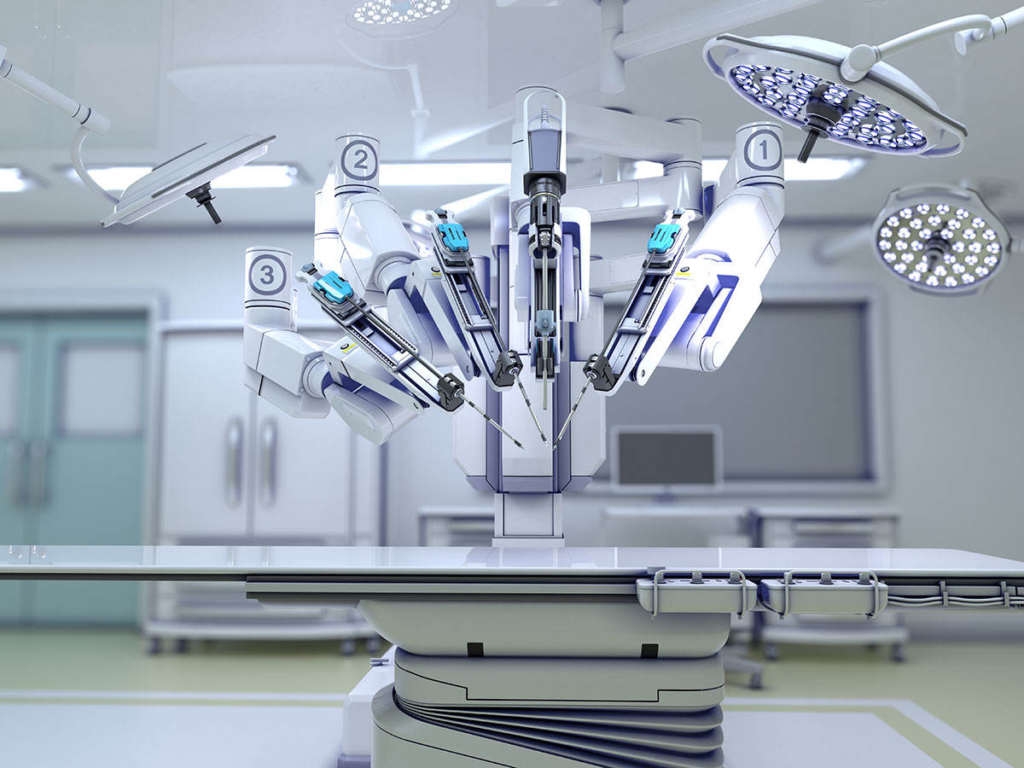 The industry of robotics has rapidly advanced over the last 25 years. The biggest of its achievements has been that of Big Data in which robotic systems are able to understand complex programming to achieve incredible things like building, monitoring, inspection, and repairing. 
Robotics in Manufacturing
The successful implementation of complex robotic systems has greatly benefited the manufacturing industry. Manufacturing demands the large scale application of processing, moving, and building objects. Large scale manufacturing that once required hundreds of thousands of employees working around the clock can now use the power of robotics to achieve improved and more efficient production lines.
Robotics improve the overall build quality of objects using precise movements and contact that would be impossible for a human to achieve. Robotics in manufacturing has also been able to drastically improve the health and safety of production facilities. 
Currently, the robots used in manufacturing are mostly for handling materials with almost 38% being used for this purpose alone. Handling materials is strenuous, tedious, and unsafe work that is best suited to advanced robotics. 
History of Robotics in Manufacturing
The first application of robotics was introduced in 1938 by Griffith "Bill" P. Taylor. The robot introduced was a crane-like design that was powered by a single electric motor and made using Meccano parts. The robot had a five-axis capability allowing it to grab and rotate simultaneously. 
Using paper tape with punches that energized the solenoids it was able to achieve automation. 
This robot was then followed by a number of other advanced robots including George Devol's industrial robot in 1952 which could transfer objects at a distance of up to 12 feet. Devol went on to form the robotics corporation, Unimation, which went on to create more industrial robots that were introduced into the General Motors factory in 1962 taking robotics in manufacturing into the mainstream. 
Victor Sheinman later created the Stanford industrial robotic arm 1969 which opened the door to the possibility of robots being used on an assembly line and performing difficult tasks such as welding. Meanwhile, at ASEA in Europe, they were busy building the first fully electrically driven robot. It would be the first microprocessor-controller robot also which contained an Intel's first chip. 
Robotics in Automotive Manufacturing
One industry that has arguably received the most benefit from robotics is the automotive industry. Today, many cars only require minimal physical work from humans to be produced with most of the work being done by advanced robotics on a large production line.
Many types of robots have allowed the automotive industry to become much more flexible in their design and allowed them to scale at a lightning speed rate. Reduced production time, space-saving, easy deployment, and huge cost and time savings have been the main benefits of robotics in the automotive industry.
Robotics in Aviation Manufacturing
The introduction of robotics in the aviation industry took a bit longer than the automotive industry but now many aspects of aerospace design and build is completed using advanced robotics systems. Major aircraft manufacturers such as Boeing and Lockheed Martin now use robotics to complete build tasks where precision and rigidity on big parts are needed. 
Other robotic applications in the aviation industry include drilling, fastening, inspection, welding, sealing, dispensing, and rigid manufacturing. Robotics are now an essential part of modern-day aviation manufacturing making assembly lines more productive, efficient, and safer.  
Cons of Robotics in Manufacturing
While the use of robotics in manufacturing is essential and its advantages undeniable, there is still plenty of debate as to whether this is a good thing or not. Many processes that robotics undertake are now essential to production lines but there are also some major downfalls, most notably the unfortunate displacement of many workers. 
Significant up-front costs

Ongoing maintenance and updates

Difficult to train

Compatibility issues

Maladaptive 

Worker displacement

Repairs 
What Company Makes Industrial Robots Today?
There are many companies in the world producing industrial robots on a large scale. Most notable is Elmo (https://www.elmomc.com/) who was recently selected to the 2019 Robotics Business Review list for a second straight year.  
Other major companies making industrial robots today include ABB, The Yaskawa Electric Corporation, Midea Group (KUKA), The Fanuc Corporation, Kawasaki Heavy Industries, Epson Robots, Stäubli, Nachi Fujikoshi Corporation, Comau, and Omron Adept Technology Inc.