While most of us are expecting brand new Nexus phones to be launched in the recent Google event, Google played an unexpected trump card by launching their first tablet, Pixel C. Google's current CEO Sundar Pichai unveiled this all new tablet which comes with a whopping   10.2-inch display and runs the latest version of Android OS, version 6.0, Android Marshmellow.  Google has designed Pixel C completely by their own, and it's an attempt to compete with Apple's iPad Pro, Microsoft's Surface line and other high-end tablets that could be evolved into makeshift laptops.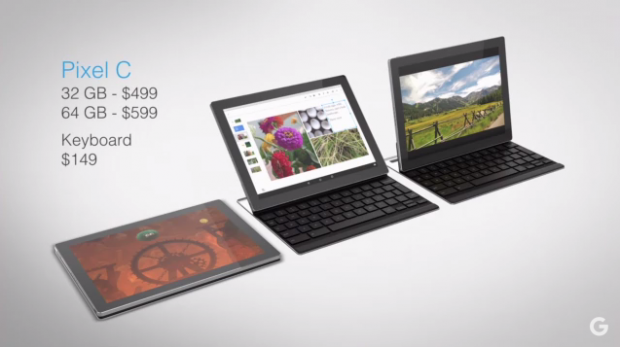 Google's Pixel series are the high-end devices that are famous for their productivity and efficiency. This latest tablet announced by Google falls into that series, and it is named as Pixel C where "C" stands for convertible.  Pixel C is a unique device from its birth as it is going to be the first electronic gadget to come out with the Pixel brand powered by  Android OS (Android v6.0 Marshmallow). All the other devices with the Pixel name on it are laptops and run on Chrome OS.
The Pixel C will don a 10.2-inch display with the incredible resolution of 1800 X 2560 pixels and stagger pixel density of 308ppi. For better and clear visibility under direct sun ray, the display is capable of achieving 500 nits brightness level. The display of Pixel C will also sport a 1:1.414 aspect ratio,  exclusively built for Android Marshmellow's  multi-window mode. This device will come with minimal squared-off design, an all-aluminum silver body with the traditional Google-colored Pixel logo engraved on the back of the lid.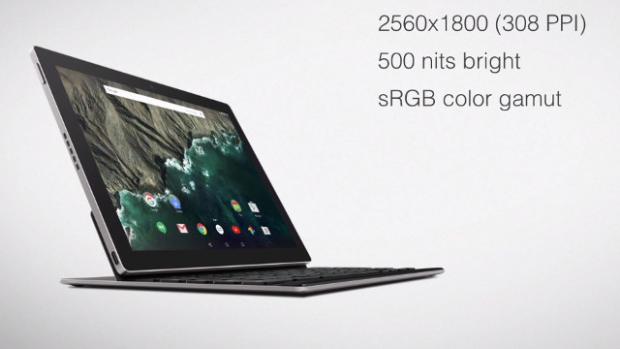 Pixel C  is housed with a  quad-core NVIDIA X1 processor and Maxwell GPU coupled with  3GB of RAM and will come in two variants of 32GB and 64GB.  For faster charging and data transfer, the tablet will be equipped with stereo speakers and USB Type-C connector. The Pixel C has a  major feature, which enables the keyboard to communicate with the device via  Bluetooth and connects to the tablet magnetically. You can adjust the tablet from  100 to 130 degrees after the keyboard is connected. When you do not use the keyboard you can attach it to the back of the tablet and charge the keyboard you just have to place the tablet laying down on the keyboard and the charging will start automatically.
The 32 GB version of the Pixel C will cost us 499$ while the 64 GB version will cost us 599$.You will have to buy the keyboard individually for 149$ as it will not be provided with the tablet.