Microsoft unveiled their latest version of Office, MS Office 2016, the first of its kind, which is entirely designed and built from the scratch for mobile and cloud. Microsoft is planning to launch Office 16 in October 2015, the exact time when they are preparing to release Windows 10, to grab the whole media attention and spotlight. Microsoft also announced a newer, better and enhanced Office 365 services tailor made for team productivity.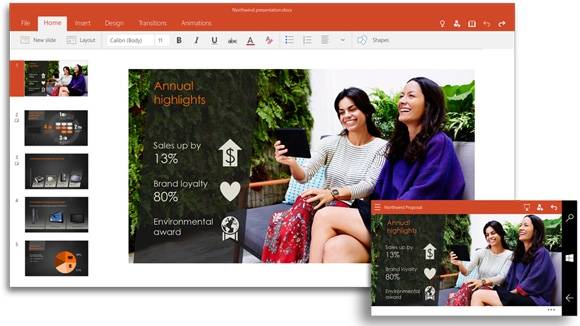 Indian-born chief executive officer of Microsoft, Satya Nadella said in a presser "The way people work, has changed dramatically, and that's why Microsoft is focused on reinventing productivity and business processes for the mobile-first, cloud-first world. These latest innovations take another big step forward in transforming Office from a familiar set of individual productivity apps to a connected set of apps and services designed for modern working, collaboration and teamwork." "Office Home & Student 2016" version will cost us approximately £95 but for mobiles and tablets, consumers will get this suite absolutely free of cost.
The all new Office 16 will be designed with a dark colour scheme and will come with a new "tell me" help feature. This feature will provide help assistance to guide you through to perform various tasks. According to the rumours, Microsoft is also going to add automatic image rotation to Office 16 apps to fix the positioning issue of images in your documents, as well as an additional synchronisation option will be featured for the Outlook email clients.
Office 2016 will be incorporated into the latest versions of Office desktop apps for Windows, including Word, Excel, PowerPoint, OneNote, Outlook, Project, Access and Visio. By subscribing to Office 365, of the consumers will get access all the recent, up-to-date and fully installed apps, as well as can avail the other consumer-based services like OneDrive online storage, Delve,  Skype for Business, Yammer and other enterprise-grade security features.
We can easily say that the combo of brand new Office 16 and Windows 10 will be the ultimate solution to all the computer related applications. Not only it will benefit the computer users, Office Mobile apps on Windows 10 ,with Continuum, will complement each other so you can use your phone like a PC and will empower on-the-go productivity.