Kotak Mahindra, one of the scheduled private bank in India starts rolling out it's innovative mobile banking app which will require no internet! As a part of the Kotak's digital marketing philosophy, they started this fist in class mobile banking app without a data connection. Kotak Mahindra Bank achieves this milestone and will be continuing to encourage cashless transactions. Using this mobile banking app of Kotak Mahindra users can transfer up to Rs. 25000 a day!
Kotak Mahindra's New Mobile Banking App- Use Without Data Connection
The process of this kind of net connectionless app is simple yet very secured! Transfer of fund can be initiated through user's registered mobile number. Users will receive a confirmation SMS. The SMS will be automatically read by the app. There is no scope of manual intervention. That's why it's not easy to tamper with. So feel safe and use this classy mobile banking app.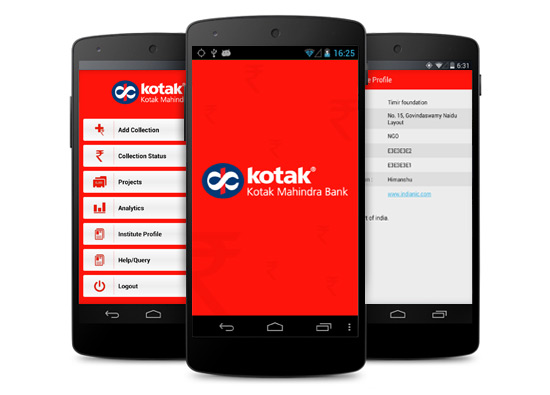 Using this Mobile banking app, users can manage all types of accounts- savings, current, recurring, etc. It's very easy and secured. You can sync in all types of accounts through one mobile app! Currently, Kotak Mahindra's Mobile app is available in six languages- Hindi, English, Gujarati, Marathi, Tamil and Kanada. Officially they will release this on some other regional languages. As a part of aggressive marketing, all banks are emphasising on a cashless transaction where total transaction costs also go down as no staff's intervention and no paper works required. This step of Kotak Mahindra Bank is surely a major edge over all the other banks in India.