The Chinese smartphone maker ZTE, while unveiling its Axon Mini smartphone and Axon Watch on Monday also announced it would soon be launching their much-hyped tablet  Axon Max by the end of this year. Though the company has not yet revealed any details on the smartphone one thing is sure that it is not a mythical creature after all, and also it will come with "a larger-screen smartphone device with a bigger battery." As of now the exact launch date and price are still unknown.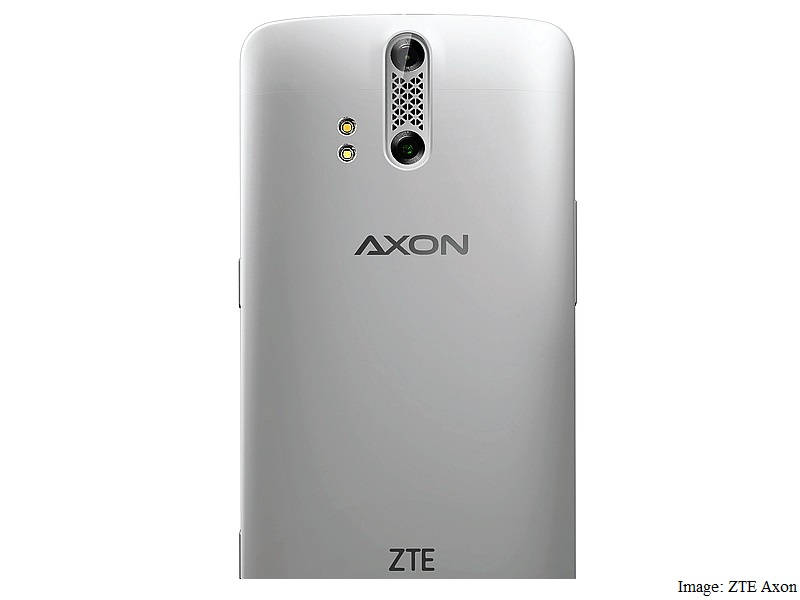 Although ZTE wasn't willing to spill all the beans, the rumour is this new variant of their flagship series, Axon Max is expected to feature the same Boeing 787 aircraft-grade aluminium-titanium alloy builds like Axon Mini and other handsets of the family.
Although the details are scarce at the moment, the Axon Max might feature 6-inch QHD with 1440×2560 pixels resolution display; octa-core Qualcomm Snapdragon 810 could be powering the unit with Adreno 430 GPU and 4GB of RAM.
This phablet may sport with 13-megapixel rear snapper, and should be powered with an excess of a 3000mAh battery. Like the Axon Mini, the Max should come with a fingerprint-scanner, voice-control and an eye-scanner. The rumours are rumbling that ZTE Axon Max will feature the dual microphones and will come up with Hi-Fi sound recording capabilities which found on the smaller-screened models. This wonder device should be housed with at least 32GB of internal storage — though this may be bumped up to 64GB.
ZTE recently launched Axon Mini smartphone along with Axon Watch wearable and company's rapid release strategy seems to be paying dividends as ZTE managed to ship about 26 million smartphones in the first half of this year. Kudos to a 41-percent gain in the United States, the company intends to expand their business with more palatably priced high-end smartphones.