As per latest reports by 9to5Mac.com, Apple has started the testing of its iOS 10 and OS X 10.12 by officially shifting a large chunk of its system software engineering resources to the development work of this upcoming Operating System. Just few months back the "most valuable company of the world" released the all new iOS 9 and OS X 10.11 El Capitan in its grand September event at Bill Graham Civic Auditorium, San Francisco.
Experts were expecting that Apple engineers would remain busy with iOS 9.2 and OS X 10.11.2 which are now under development, but as per some insiders the reality is something else. Yes, the testing work for iOS 10 and OS X 10.12 (which is named as 'Fuji') is now going in full force, and the operating system is now taking shape in every way possible. It's quite assumable that the iOS 10 launch will be grand and best of its class.
As of now we can't predict the exact iOS 10 release date or the OS X 10.12 "Fuji" features or key specifications, but it's confirmed that Apple will be introducing them in its gala event on September, 2016.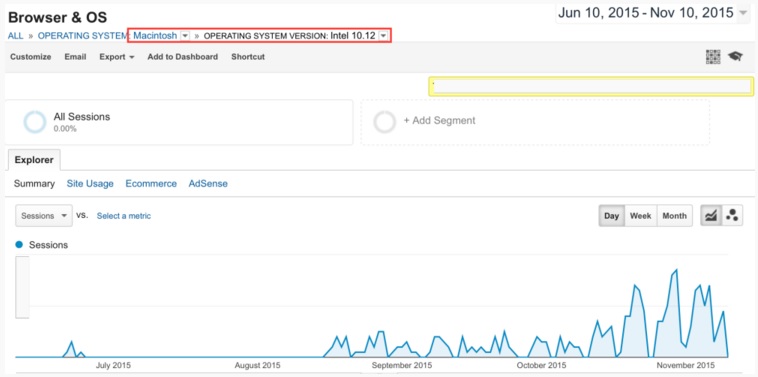 The reports of 9to5Mac, added that they had actually noticed a significant rise in their own Google Analytics Data implying the internal testing of both the Apple Operating Systems which are iOS 10 and OS X 10.12 (Fuji). The analytic report confirmed that this growth is specifically noticed in the month of November, after a slow start in the month of October and September following this year's mega Apple event.
Apple has probably codenamed the upcoming Mac Operating System OS X 10.12 as 'Fuji' for internal usage purpose. Please stay tuned to our blog for all the developments and future updates about the Apple iOS 10 and OS X 10.12.