Google is working on a path breaking design and functionality for Android. To go ahead of all competitors Android is being boosted with all the possible changes that consumers want. Google is scaling up the multitasking features to simplify the user experience while multitasking. Perhaps all their efforts are being compressed for next Android version- Android 7 or Android N.  Recently, during a Reddit AMA on the Pixel C, Glen Murphy, director of Android and Chrome UX, confirmed that a split-screen multitasking support is incoming. He said:
"We're working hard on a range of enhancements for Android in this form factor. There are many things, like multi-window, that we've been spending a lot of time on – hopefully we can share more about this soon."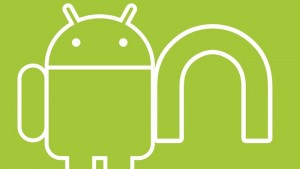 Apparently, this update won't come until Android 7.0 releases. Consumer hardware director at Google, Andrew Bowers, added-
 "We're working on lots of things right now for N that, of course, we wish we had, you know, yesterday. But we'd spoil the surprise of N if we shared all of them. Split screen is in the works!"
Apple added iOS 9 added multitasking functionality into iOS9 this year for iPads, while we've seen similar functionality in Windows. Android N is likely to launch next year and we don't know what N stands for but we are guessing Nutella.