Far too often, technology is used as pacifiers for kids. The world of app and smartphones are here to stay. Its wise to see the reality of things and accept them rather then going against the flow. Instead of cursing what the world has come to, why not take advantage of the thousands of apps available out there for the development of your beloved children.In this article we have discussed about the top 10 Android Apps for Kids.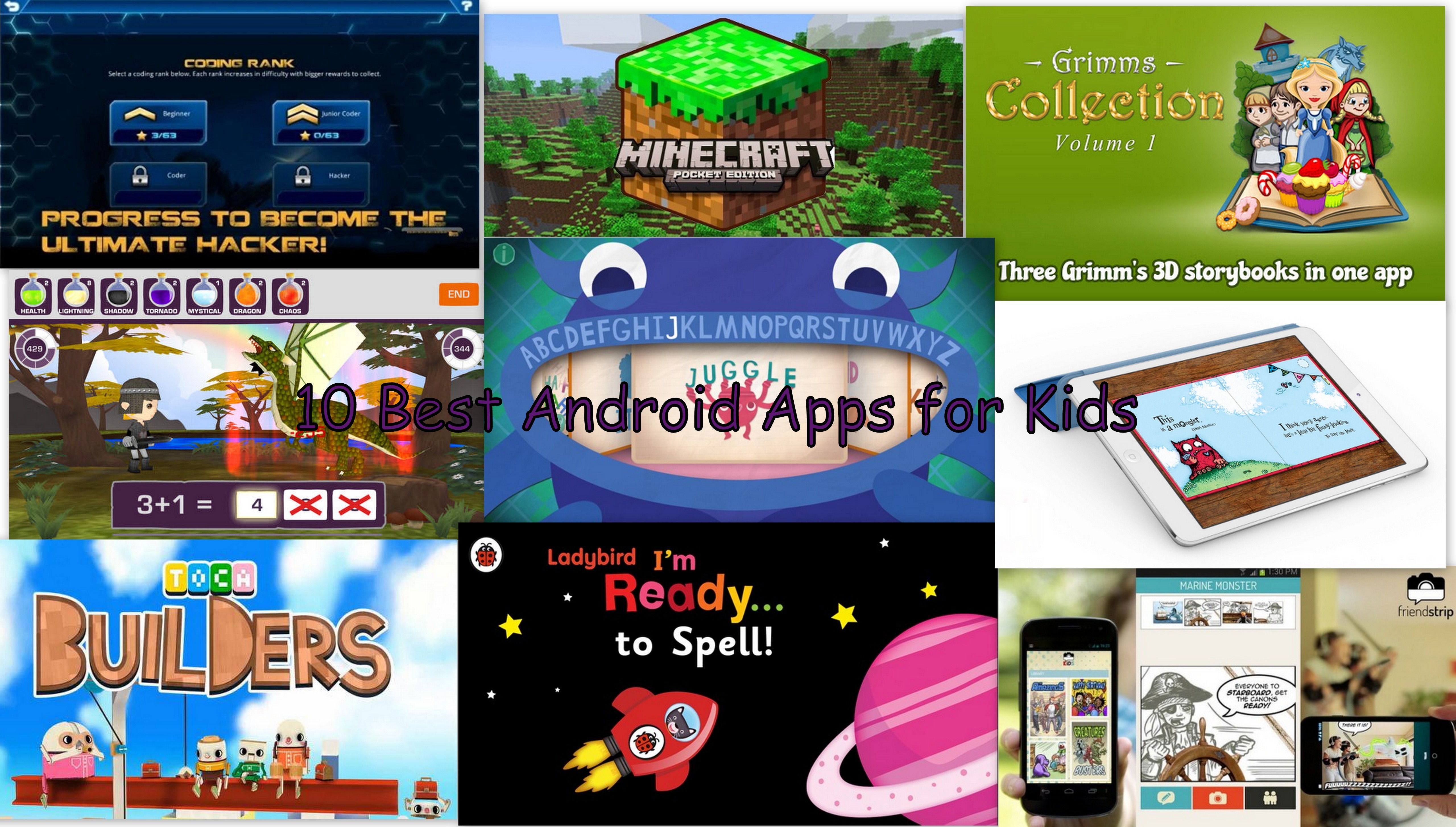 Every week brings dozens of new, individual apps for children around the world. Searching and finding the one's required and suited for your kid is time-consuming and over-whelming. To make things easier for you, we have come up with 10 best Android apps for kids. These are divided into 7 categories (maths skills, early reading and writing, creativity, stories, coding, digital toy and games) for the different needs of your kid. We believe there is a place for digital products that allow kids and their parents to play together. More fun for both of you!
Math Skills:
Medieval Math Battle Gold
Its a fun medieval math battle apps where kids learn multiplication, division, subtraction, and addition. While mathematics can be an overwhelming subjects for many, to avoid just that, the app tries to understand your child's current ability level and challenges them to improve.
Price: Free
To download Medieval Math Battle Gold, click here.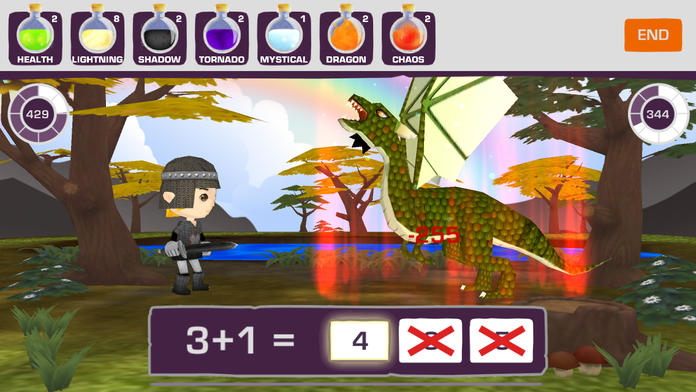 Key Features:
No in-app charges
Fun way to memorize math facts
Characters customization possible
Medieval world full of battles and villains
Launch offence toward your enemy via math and potions
Daily bonus for 15 minutes of practice
Math problems increases in difficulty as your child improves
Early Reading & Writing:
Endless Alphabet
One of the best Android app for kids, Endless Alphabet is fun, educational, and easy to use. The alphabet app is targeted to preschoolers but the animation is capable of holding attention of older kids too. The app helps to expand their vocabularies by use of an interactive puzzle, talking letters and short animation illustrating the definition.
Price: Free
To download Endless Alphabet click here.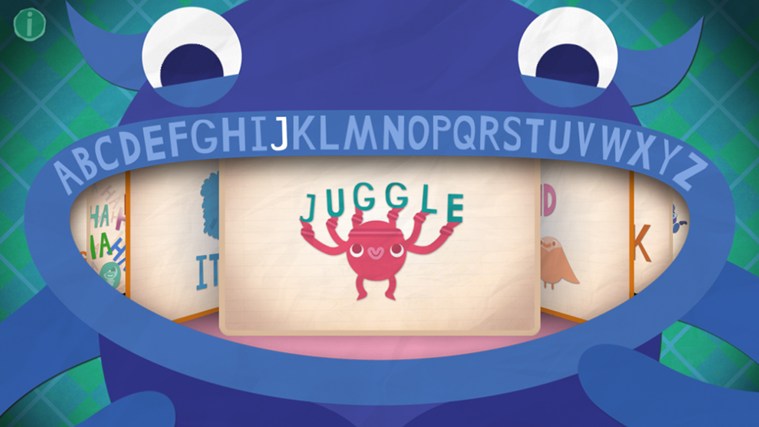 Key Features:
Cute monsters and clever animations engage kids in exploring words and letters
Kids can connect word meanings to the real world through the adorable animations
Words are added regularly to keep the content fresh
Over 50 words to explore and learn
There are no high scores, failures, limits or stress
Designed so that the kid can learn in her/his own pace
Offers in-app purchases
Ladybird: I'm Ready to Spell
"The perfect app for children preparing for the Phonics Screening Check and beyond. A must-have in any household," said literacy specialist, Kate Ruttle in praise of Ladybird. This app has been developed by Penguin Books. It has mini space-themed games that allures the children into learning spellings in fun interactive ways.
Price: Rs. 245.98
To download Ladybird: I'm Ready to Spell;click here.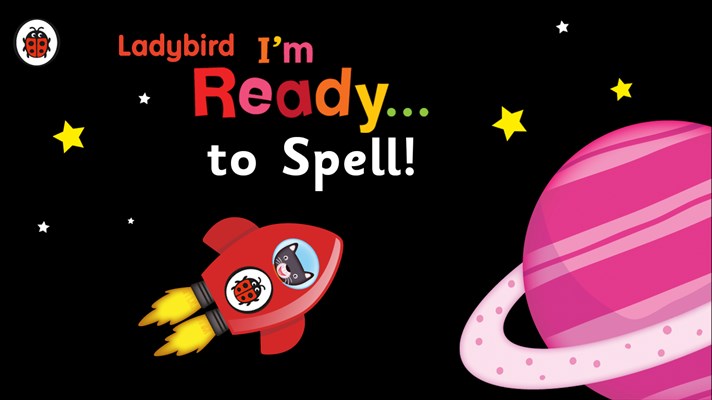 Key Features:
Multiple user account allowed
3 space themed games available
Each game has three levels to progress through
Complete each spelling to win a star
You can add your child's own school spellings
 Spell against the clock via Speedy Spellings
Fill in the missing letter to complete the word via Sinking Spellings
Learn to unscramble the letters to complete the word via Scrambled Spellings
Also read: The Beta of Apple Music for Android is now available in the Google Play Store
Creativity:
Toca Builders
Kids have many different emotional needs. Nurturing their creativity is a way to nurture healthy emotional development. Toca Builders encourages both creativity and curiosity by creating and crafting things with blocks. It involves six super builders – Blox, Cooper, Vex, Stretch, Connie and Jum-Jum, who helps your kid to create a hole new world.
Price:Rs.190
To download Toca Builders; Click here.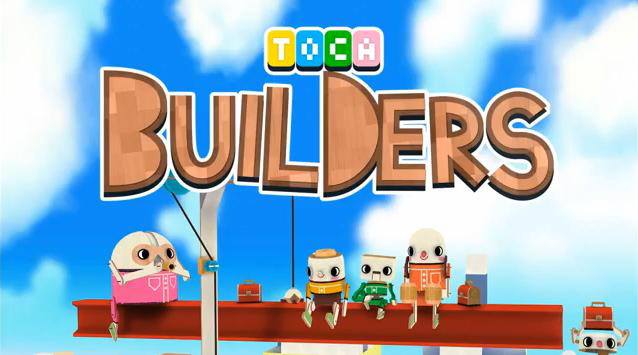 Key Features:
No in-app purchases
Easy-to-use app for kids with a kid-friendly interface
Awesome creative possibilities
Jump, walk, roll and rotate the builders to use their unique skills
Drop, spray, smash and lift blocks to construct new objects
Color each individual blocks as you want
No rules or time-limits
FriendStrip Kids Pro
"An app fulled by your kids imagination," they say. FriendStrip Kids Pro enables your kid to embark on a journey of crazy adventures. Through its lens your kid will dive into a stimulating universe and learn storytelling. With this app Kids can create and star in their own custom comic strips.
Price: Rs.123.88
To download FriendStrip Kids Pro; click here.
Key Features:
Over 85 scenarios available to be integrated special effects
Learn narrative arc by including a clear beginning, middle, and end
Kids can choose princesses, pirates, dinosaurs, and even time travel.
Fully customizable texts
Kids  can tweak the story until it becomes their own
Kids can share it via social media or email it
Stories:
The Grimm's Collection – Vol.1
Its a virtual bookshelf developed by StoryToys.  Three award-winning 3D Grimm's series are available (Grimm's Rapunzel, Grimm's Red Riding Hood and Grimm's Hansel and Gretel) in this one convenient app. In this app fairytales from the Brothers Grimm are turned into pseudo pop-up digital stories.
Price: 629.99
To download The Grimm's Collection; click here.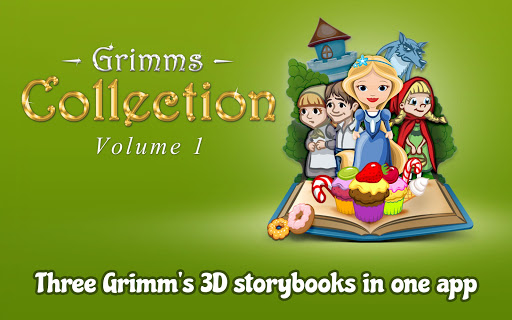 Key features:
The interactive scenes are carefully woven into the fabric of the tale
Full 3D experience
Three interactive modes available – Read to Me, Read it Myself, and Autoplay
Young readers become involved in the story through a series of fun games and actions
Available in the following languages –  English, French, German, Spanish, Italian, Korean and simplified Chinese
Me Books
For Kids aged between two to ten, Me Books bring them their favorite bedtime stories and comics. This too is an award-winning app that offers hundreds of popular books and comics hand-picked for children who stories and nursery rhymes. Some of the wonderful stories are Thomas the Tank Engine, Frozen, Peter Rabbit, Charlie & Lola, Toy Story, Cars, Monsters Inc, etc. One positive thing about Me Books is that it shows how publishers and startups are experimenting together.
Price: Minimum Rs. 50
To download Me Books; click here.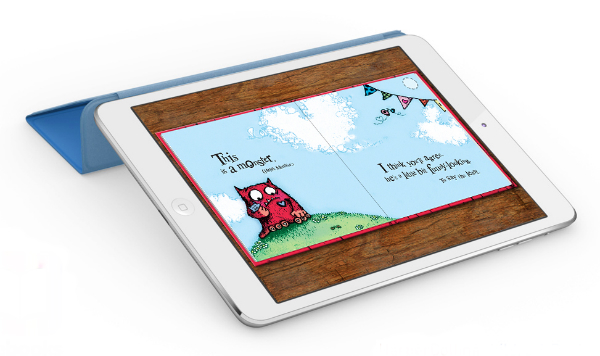 Key Features:
Offer voice narration and the ability to record your own dialogue and sound effects
Voice narration provided by celebrities including Richard E. Grant, Sir David Jason, Tamsin Greig, Adam Buxton and Josie Lawrence
Able to save, swap and share versions of the stories
Also read: Microsoft Finally Launches Cortana for Android & iOS
Coding:
Hakitzu Elite: Robot Hackers
"The thing that really differentiates Hakitzu from other educational games is that it is so much fun," said The Wire. Kuato Studios bring you Hakitzu Elite that'll help your kids to become ultimate code warrior and hack your friends. The app is for slightly older children who'll be taught programming in JavaScript by building and battling giant robots.
Price: Minimum Rs. 58.32
To download Hakitzu Elite: Robot Hackers;click here.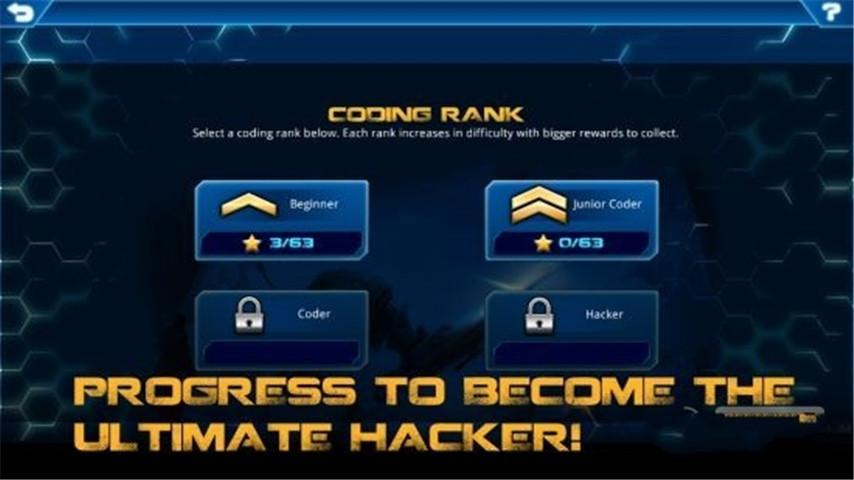 Key Features:
No previous coding knowledge required
More and more coding, enables you to earn points which you can use to purchase the ultimate weapons
Compete online against your Facebook friends using a large arsenal of weapons and across a number of awesome arenas
Rank your way up through the different coding difficulties – from beginner, Junior Coder, Coder to Hacker
Digital Toys:
Petting Zoo
If there's one thing that kids love to do, its petting animals. And animals themselves hold a kind of fascination for kids. The app contains 21 beautifully animated animals from acclaimed author and illustrator Christoph Niemann. app combines the charm of hand made animations and Niemann's wry humor with state of the art technology. Swipe and tap at the animals to see.
Price: Rs. 200
To download Petting Zoo; click here.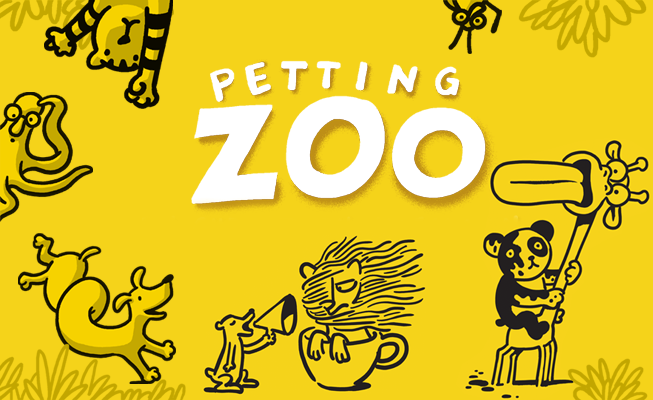 Key Features:
Playful, interactive and musical sounds for each animal
Animals don't speak English therefore no English required
This fun app can be used by anyone, from infants to adults
Games:
Minecraft – Pocket Edition
Though Minecraft has been around for years, the app still feels new and fresh. The app help generate worlds and build amazing things from the simplest of homes to the grandest of castles. Its like a crash course on architecture and the only limit is your imagination.
Price: Rs. 479.56
To download Minecraft- Pocket Edition; click here.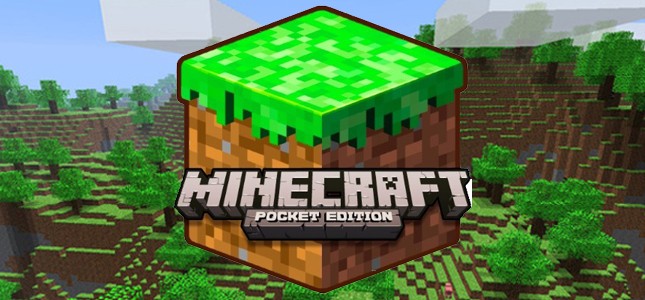 Key Features: 
Play in creative mode with unlimited resources
Or mine deep into the world in survival mode
Crafting weapons and armors
Wrap up: 
So folks, at an age where technology is one of the first things children experience since birth, would't you consider using that technology for the development of your kid. Would you like to add anything to this list of 10 best Android apps for kids?? Write your suggestion in the "Comments" section, below.