After offering two Edge phones last year – Galaxy S6 & S6 Edge – Samsung is all geared up for the release of the next flagship – Galaxy S7. Rumours are doing the rounds that Galaxy S7 Edge+ could arrive with the S7 and S7 Edge. It's always tough to tell what a company is working on in advance, but if you want to know everything about the upcoming Samsung Galaxy S7 & S7 Edge, we have rounded up some of the latest news, speculations and leaks floating on the internet. We are also going to bring you some exclusive leaked renders of Galaxy S7 that, at the present moment, is giving cue to case makers. Here's what we know about the upcoming Galaxy S7 Edge including its speculated release date, price, features and specifications.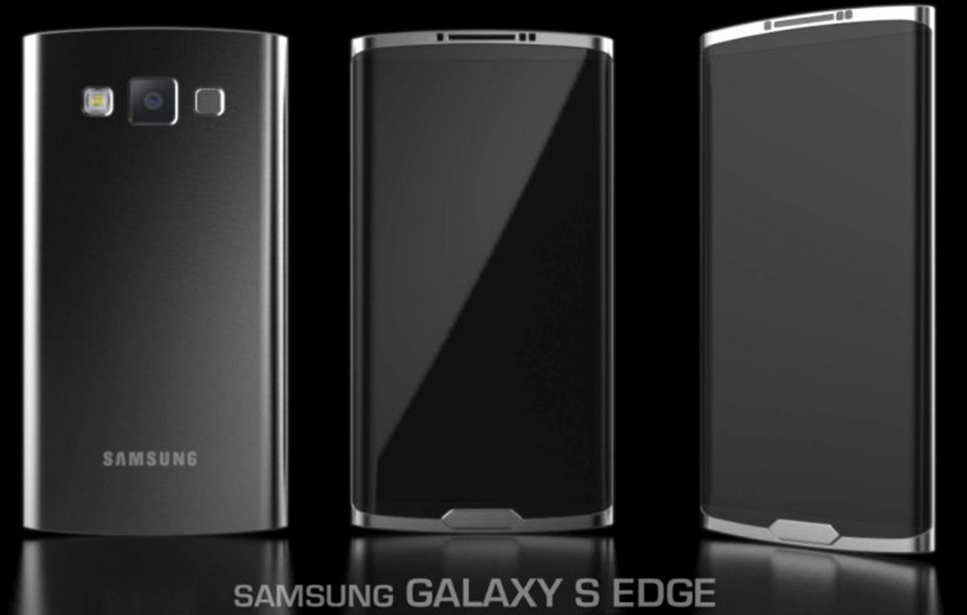 Related post: Samsung rumored to launch three Galaxy S7 variants with three different processors
Galaxy S7 Edge Release Date
Judging by the release dates of Samsung Galaxy S3, S4, S5, S6 and S6 Edge in the months of May and April each year, the all new Samsung Galaxy S7 is probably going to be released around April or May of 2016. Of course we can't really say anything with conviction until the company makes an official announcement, but the truest indication of when we will get to see the Galaxy S7 comes from the company's previous releases. It is also worth noting, that the announcement of release may as well be made during the MWC 2016 event which is scheduled for Feb 22 – 25. And if that happens then the release will be of the Galaxy S7 Edge will be hauled forward and you'll find them on shelves in February.
Galaxy S7 Edge Price
Our best guess is based on the Galaxy S6, which was £599 at launch and with S7 the price is likely to creep up to £649. Similarly we have come up with a series of speculated prices for other countries.
| COUNTRY | GALAXY S7 PRICE | GALAXY S7 EDGE PRICE | GALAXY S7 EDGE PLUS PRICE |
| --- | --- | --- | --- |
| USA | 700 USD | 800 USD | 850 USD |
| UAE (Dubai) | 2570 Dirham | 2950 Dirham | 3500 Dirham |
| Japan | 84300 Yen | 96400 Yen | 10000 Yen |
| China | 4500 Yuan | 5200 Yuan | 6000 Yuan |
| Australia | 960 AUD | 1110 AUD | 1200 AUD |
| Canada | 970 CAD | 1100 CAD | 1190 CAD |
| Europe | 640 Euro | 730 Euro | 800 Euro |
| India | 46000 INR | 53100 INR | 60000 INR |
| UK | 470 Pound | 540 Pound | 600 Pound |
Galaxy S7 Edge Features
There will be a total of three sizes and four models. Reports are that the latest smartphones of Samsung will come in two different processor options, which are the Qualcomm Snapdragon 820 chipset and Samsung's very own Exynos 8890 SoC. Based on rumoured reports the Samsung Galaxy S7 lines also feature a QHD and Super AMOLED displays, a new Samsung Britecell 12-megapixel camera, a generous 4GB of RAM,   a microSD card slot (which was not present in Galaxy S6), a bigger battery, and perhaps even waterproofing. Very close to the Galaxy S6's dimensions, the all new S7's dimension is likely to be 143.37 x 70.8 x 6.94mm. When it comes to the magnificent cameras, S7 probably won't be too different from S7. It is going to have 16-megapixel shooter enhanced by autofocus, optical image stabilisation, and an LED flash.
A reddit user seems to have laid hands on the prototype of Galaxy S7 Edge. He's uploaded a picture that though it doesn't reveal much about the design, is does have informations regarding the hardware.
Also read: Samsung Galaxy Note 5 Dual Sim in India at Rs 51,400
Early this month Sam Mobile confirmed Galaxy S7 Edge's display size at 5.5-inches and released pictures. While its hard to figure out which leak is closest to the actual information, take a look at the leaked photographs below.
Wrap Up
With a splurge of rumours doing the rounds of internet, we are trying to accumulate all and bring in whatever information is available regarding Samsung Galaxy S7 Edge. Keep an eye out here. Did we miss anything in the informations provided? Comment below.