Samsung Galaxy J5: The most demanded phone range of the last year was undoubtedly Samsung J series. Launching the latest technology to support the all new 4G connection Samsung was quite successful. The most important thing about the J series was that, Samsung launched the latest technology at a cost which is affordable to almost all the sections of the society. So even after such a long period of the launch of the series this phone has maintained its place in the hearts of the people and is still in trend. Keeping in mind this demand Samsung is revising the features of Galaxy J5 thisyear and is bringing the phone back to the market.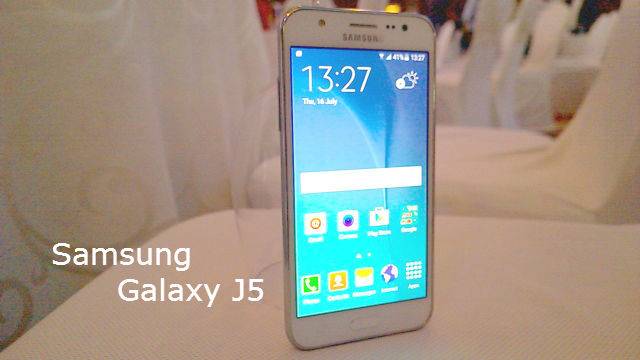 The newer version of Samsung Galaxy J5 has a display of 5.2inches, 720p resolution unlike the last version which was just 5inches. The camera remains the same with 13MP rear camera and 5MP front camera. The RAM is 2GB unlike the last version which was just 1.5GB, with 16GB inbuilt storage.  It's powered by Qualcomm's Snapdragon 410 chipset, which comes with a 1.2 GHz quad-core Cortex-A53 CPU. It runs on Android 5.1.1 Lollipop.
The features revealed seem to be quite interesting. However, the revision might cause a rise in the launching price of Samsung Galaxy J5 (2016) version. Though the price and the release date has not yet been revealed, it is expected that by the mid or end of this year the Samsung Galaxy J5 (2016). So, to
those who have not yet experienced the features of the J series and are thinking about it, I shall personally suggest that just wait for a little more time and go for the newer version of this Smartphone. For more details stay in touch with me and I shall keep you up to date regarding the same. Pour your thoughts here in below, Will it be able to compete with One Plus 3?