When the news of a Smartphone priced as low as Rs 251 (around $4) was heard, may thought it was too good to be true. Now it looks like the Income-Tax department, too has doubts regarding the device. The Income Tax department has raided the head office of Ringing Bells. As if the Smartphone was not already mired up with enough controversies like patent claims and mistrust from potential buyers, now the company is struggling to convince the officers that they are selling genuine products.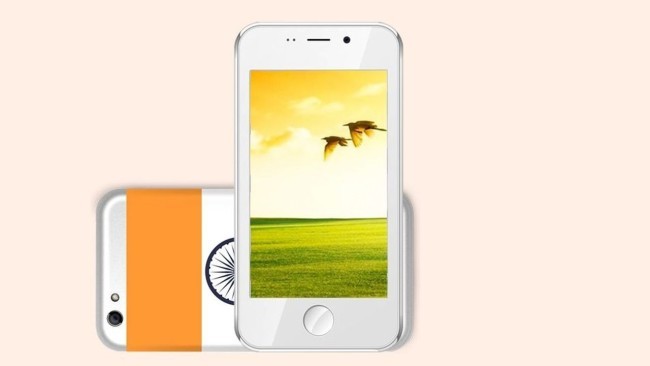 Online booking for world's cheapest mobile phone, Freedom 251 began on Thursday but had to be stopped after their server crashed. Consumer flooded in to get their hands on the world's cheapest Smartphone and got 6 lakh hits per second. However within 24 hours, booking resumed again. A three-member team from the income tax department raided the office of Ringing Bells Pvt Ltd in Noida. They wanted to investigate how the company was able to sell the phones at such a low price. Limemint reported that the company failed to impress or convince the officers.
RELATED POST: Is Freedom 251 a Massive Hoax? Find it.
The company informed that although did not partnered with any telecom operator and are not subsidized by the government but using other advantageous tools like manufacturing the device in India, using economies of scale and selling it online has enabled them to sell the phone at such low cost. The UP police have also reportedly asked the promoters to surrender their passports.
With specifications which include a 4-inch screen, quad core 1.3 GHz processor, 1 GB of RAM, 8 GB internal storage, the market price of such a device would be around Rs. 4000 to Rs. 5000. The company claims that they have received about 30,000 orders, and has promised they'll deliver all handsets by June 30. Though there's real doubt how they're going to do that.
ALSO SEE: iPhone Error 53 Fix Released by Apple with an Apology
BJP MP Kirit Somaiya has approached various authorities including the telecom ministry to see into the matter. According to a PTI report, the telecom ministry has asked the Uttar Pradesh government to check the company's credentials checking clarification from Ringing Bells if they are marketing their mobile phone without a BIS (Bureau of Indian Standards) certification.
"Telecom ministry called clarification for marketing without BIS certifications," tweeted BJP's Lok Sabha MP Kirit Somaiya. The minister has also approached the telecom regulator, telecom ministry, corporate affairs ministry, consumer affairs ministry, and the finance ministry with concerns about the phone.