HTC at the MWC in Barcelona on Sunday unveiled three brand new Desire range flagship smartphones, the Desire 630, Desire 530, and also Desire 825 mobile phones.
HTC says that the 3 new Desire-range mobile phones, which include colourful rear panels with distinct 'micro dash' paint speckles, will start rolling out to brick and morter stores as well as at htc.com, from March. The HTC Desire 530, Desire 630, and Desire 825 mobile phones run Android 6.0 Marshmallow with Sense UI on top.
Check: Alcatel Launches Pop 4, Pop 4+, Pop 4S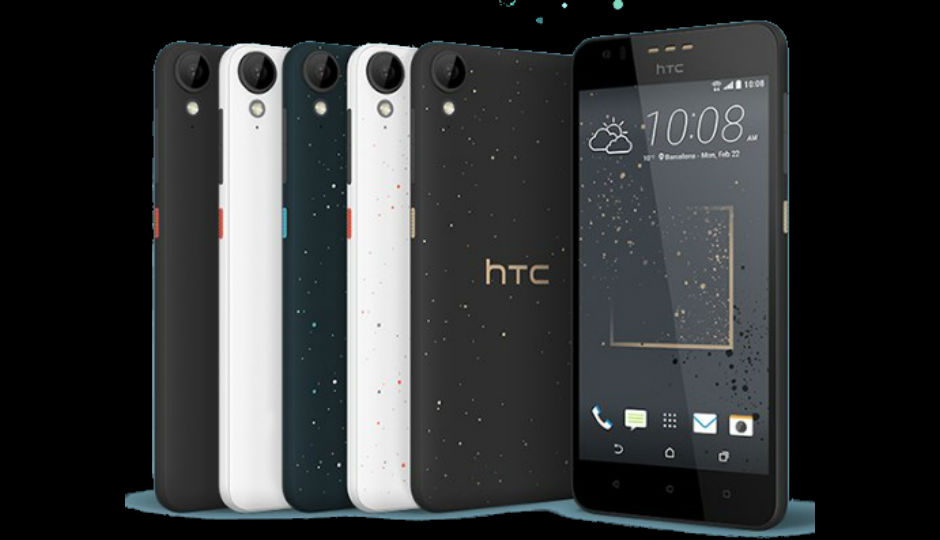 The HTC Desire 530 will be the least expensive amongst the three introduced at MWC as well as showcases a 5-inch HD display. The single-SIM Desire 530 is powered by a 1.1 GHz quad-core Snapdragon 210 processor coupled with 1.5 GB of RAM. The smartphone packs 16GB of storage and got an expanding option via microSD card. The mobile phone sports an 8-megapixel rear camera alongside a 5-megapixel front camera. It is backed by a 2200mAH battery.
The Desire 630 showcases a 5-inch HD display screen but unlike the Desire 530 will be readily available dual-SIM version only. It is powered by a 1.6 GHz quad core Snapdragon 400 processor combined with 2GB of RAM. All the other specs are the same as the Desire 530. The Desire 630 packs a 13 megapixel primary camera as well as houses BoomSound innovation.
Check: SanDisk Launches Ultra Type C USB Flash Drive
The HTC Desire 825 shares a lot of similar specs with the Desire 630 mobile phone. There are few features such as it showcases a 5.5-inch HD screen. The HTC Desire 825 will be available in 2 variants – single-SIM and dual-SIM. The phone is loaded with a 2700mAh battery.
HTC likewise announced that the Desire 825 will incorporate with HTC Sensor Hub, a feature which allows customers keep tabs on health and also fitness task record, The brand-new Desire array packs polycarbonate covering with particularly created micro sprinkle effect.
These HTC desire range will be available in four different colors. The Desire 630 and 825 will come in creamy White version Graphite Grey version with gold sprinkle. The Desire 530, on the other hand, will be available in Graphite Grey and Solid White block colours.