Mozilla has announced that they will finally shut down their highly ambitious Firefox OS smartphone software project in the next few months as the company decided to wrap up the remaining parts of their failed Firefox smartphone line. Though the Firefox OS smartphone project showed great promises in its early stages of development but in December, the company revealed that it was giving up on their dream of capturing a slice of the smartphone market simply because Mozilla could not create its desired mobile ecosystem on the limited resources available.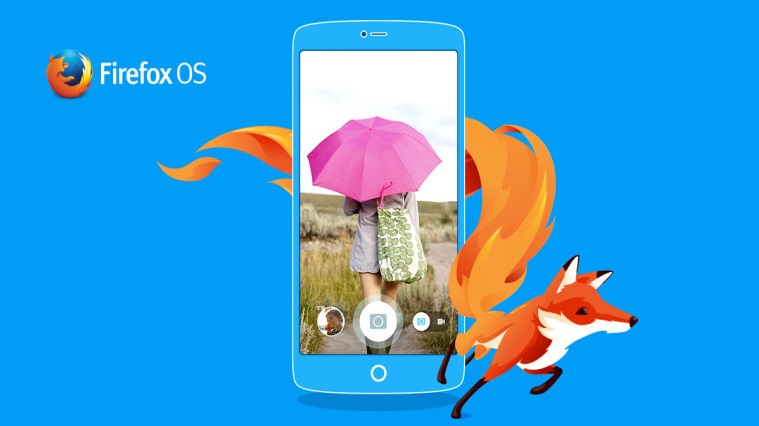 As the result of company's latest decisions regarding the Firefox OS , development and support of the smartphone software will cease after the release of version 2.6 of the operating system, in May. The US based company also said that Marketplace which is company's home for apps especially designed for the gadgets running on Firefox OS, Firefox for Android, or Firefox desktop will stop accepting submissions for Android, desktop and tablet from March 29, after that all apps that do not support Firefox OS will be trimmed down. Meanwhile, the newly launched Firefox OS apps, will still be accepted until some point in 2017.
Mozilla introduced Firefox OS as an alternative operating system for mobile devices in 2012 and only a handful of smartphones installed with Firefox OS hit the market, one of them was ZTE Open, which originally released in Spain in 2013. But a market already dominated by the means of iOS, Android, and to some extent Microsoft, it has been proved tough to gain a foothold for this popular Firefox browser making company and a step too far for them. The company also announced that they will stick to and focus their attention on the "Internet of Things" from now on.
These are the exact words said by the Ari Jaaksi, the company's senior vice president of connected devices wrote on The Mozilla Blog in a 4th February post:
"We will end development on Firefox OS for smartphones after the version 2.6 release.
Through the work of hundreds of contributors we made an awesome push and created an impressive platform in Firefox OS. However, as we announced in December, the circumstances of multiple established operating systems and app ecosystems meant that we were playing catch-up, and the conditions were not there for Mozilla to win on commercial smartphones. We have decided that in order to succeed in the new area of Connected Devices we must focus our energy completely on prototyping the future and exploring how we can make the biggest impact in IoT.
Therefore we are announcing our plan to end-of-life support for smartphones after the Firefox OS 2.6 release. This means that Firefox OS for smartphones will no longer have staff involvement beyond May."
Though the company will suspend the Firefox OS on the smartphones but it won't go extinct. Last month the company announced that the Firefox OS will live on in other devices including a series of Panasonic UHD smart TVs.
In this situation the only question remains whether any firm will be able to break the duopoly of Apple's iOS and Google's Android when the Smartphone's OS is concerned. These two "Big Fishes" have taken an unassailable lead over most other companies with billions of devices and millions of apps shared between them. Even Microsoft is failing to make any kind of impression with Windows 10 for Mobile, it is proving next to impossible that any other company will be able to break the duopoly in the mobile platform game.