Any Apple product is sure be very hyped and very eagerly awaited. The iPhone SE, 4-inch screen smartphone is no exception. The device is supposed to launch on March 21. And according to a new report by KGI Securities analyst Ming-Chi Kuo, the device will have a 12 megapixel camera, not the 8 megapixel camera that was first reported. Rumoured to be priced at $400-500, the device come in the Rs 27,000 to Rs 34,000 price-bracket for Indian buyers. If we are to believe the company's report in the last quarter, then iPhone has seen a boost in sales and revenue in India. sales for iPhone have shot up recently, prompting the company to take interest in India and develop a long time investment plan in the country.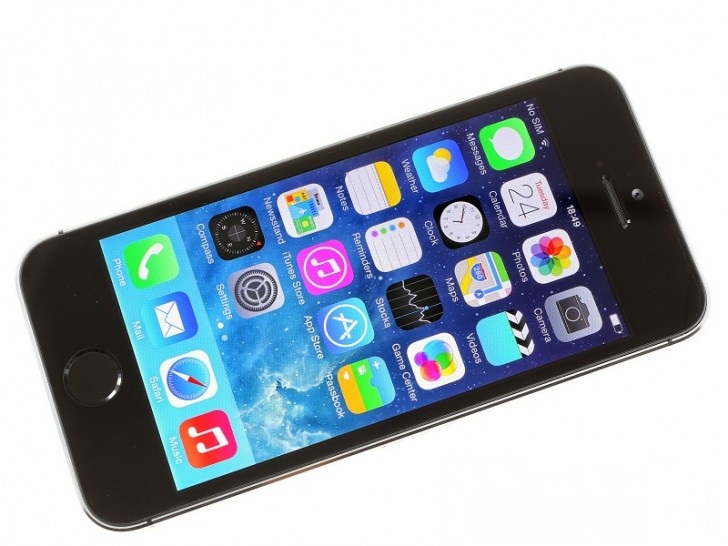 iPhone SE Rumours:
Apparently this mini iPhone is supposed to offer customers all of the best feature of the iPhone 6 and 6s but in a more compact package. Thereby making it cheaper for people. However an analyst from KGI Securities Ming-Chi Kuo whose past predictions on iPhone has turned out to be quiet true, revealed that despite being affordable, the iPhone SE is not the flagship phone Apple fans want to see.
According to Kuo, The device is going to be of 4-inch and will come with an A9 chip complete with NFC support, 12-megapixels camera, upto 64-GB of storage capacity, Bluetooth 4.2, 802.11ac Wi-Fi, and 1,642 mAh battery. Kuo, informs that unfortunately the rumoured 3D Touch will not feature in the iPhone SE and will, exclusively remain a signature  characteristic for the iPhone 6s series. The photograph below shows that the handset will not have a 3D touch screen like the flagship 6s series.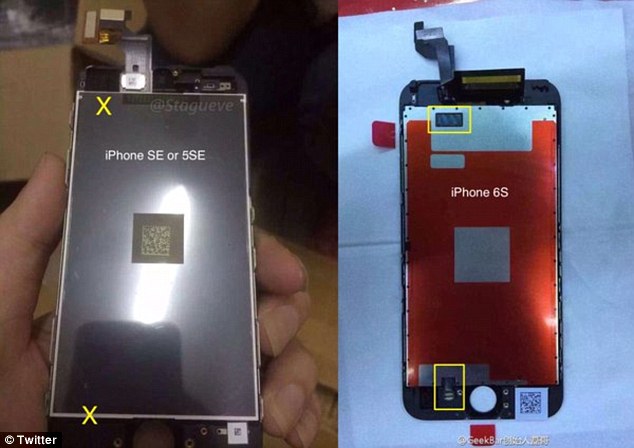 ALSO READ: Five Quality tests that every iPhone pass
iPhone SE Price:
The device is going to cost something between $400 to $500, a price line that is currently occupied by iPhone 5s which came out in the year 2013. Interesting Apple has no intention of discontinuing the iPhone 5s but selling both iPhone SE and iPhone 5s side by side. Moreover, rumours have it that the price of iPhone 5s is going to be slashed into half. So that means, at a price of $225 one can get a brand new iPhone 5s which comes with fingerprint sensor and 64-bit chip set. Logic say, any careful buyer will go for iPhone 5s instead of iPhone SE.
Ming-Chi Kuo has said that 18-20 million iPhone SE units will be sold this year but now after further studying the market, Kuo feels the number will go down to 12-million. This massive fall occurred due to the price cut in iPhone 5s.
Now coming back to India, the iPhone SE falls under the price range of Rs 35,000 with the view of capturing the Indian market. The iPhone 6 series is prices Rs 50,000 plus. The iPhone 6S started with Rs 62,000 in India and presently has gone up to Rs 92,000. The iPhone SE is a crucial device of upping the market hold of Apple smartphone devices in India. So technically that makes the iPhone SE a 'cheap iPhone' unless they know about the price cuts and benefits of iPhone 5S.
Above is the leaked sketches of the upcoming iPhone device.
iPhone SE Features:
The device is going to feature an A9 processor for fast performance, an M9 chip for fitness tracking, the ability to take Live Photos with an upgraded 8-megapixel camera system and always-on "Hey Siri" support. As for connectivity, Apple's latest WiFi, Bluetooth, and cellular hardware along with an NFC chip for Apple Pay. Rumours has it that the iPhone SE will have two variant storages – 16GB and 64GB. The handset will be available in two colours – Black, Hot Pink and  Rose Gold colour.
Its worth noting that the iPhone SE is the first iPhone upgrade without a number in its name and would logically remove it from a yearly update cycle. With the market mostly moving toward larger smartphone screens, this device is moving on the opposite side.
ALSO READ: Apple iPhone 8 Release Date, Price, Specs, Features, Concept Design
Wrap Up:
Apple has a couple of events lined up for launching their devices like the all new 9.7-inch iPad Pro, Apple Smartwatches, etc. The launch of iPhone SE comes in the wake of the face-off between Apple and FBI, over FBI's request to crack the iPhone of one of the San Bernardino terrorists. Apple CEO, Tim Cook gave an interview to Technology News Team of ABC News where he said, "If we knew a way to get the information on the phone that we haven't already given…that would not expose hundreds of millions of other people, we would honestly do it. We believe it does put hundreds of millions of others at risk.