On the launch of the phone, the Freedom 251 enhanced much interest among all the Indians. People from every section of the society went on to book it online and get it at the hands. But, not just because of the price did everyone started booking te phone, the other reason was curiosity. It is quite natural to be curious about the thing that how can a smartphone equipped with latest technologies be sold at such a reasonable price. What can be the features of the phone that comes at such a cost. Many had presumed that the sale of the phone is a scam. The company, Ringing Bells, however clarified it that it was a genuine sale on their part.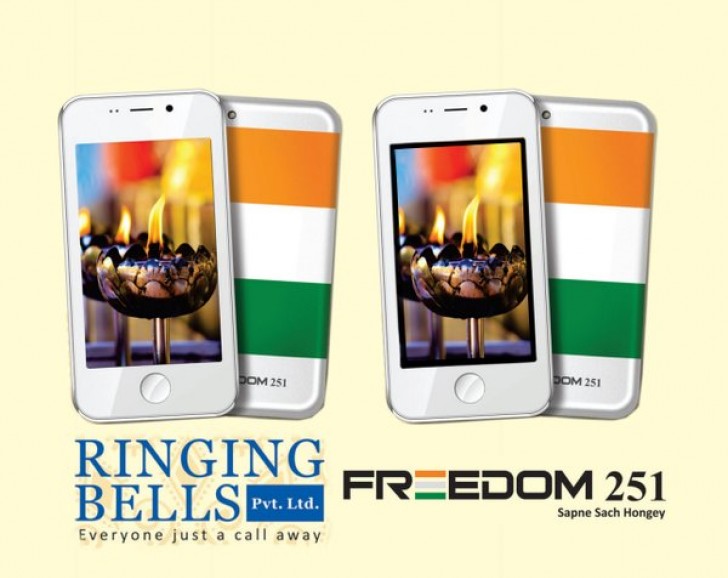 After creating and putting down so much of controversies, the income tax officers raided the company office. And now, a company called Adcom has filed a case against Ringing Bells, claiming that the phone used to be an old model of Adcom and they sold the left over model at the cost of Rs.3, 400. The spokesperson of the company added, "We would not hesitate from taking any legal actions against the company, in case the entire fiasco impacts ADCOM's brand name or subsequently we face any other kind of losses. We would also like to assert that ADCOM is in no way connected or linked with Ringing Bells or Freedom 251 and bears no responsibility whatsoever, in the whole swindle and regret the inconvenience caused to our valued customers from all over the country."
Check Also : Is Freedom 251 a Massive Hoax? Find it.
The biggest controversy about the Freedom 251 is that the company Ringing Bells, put a whitener mark on the brand name and sold it out on their name. So, creating so much of controversies, this company did gain a negative publicity.