The German audio specialist company Sennheiser has launched Momentum Headphones series in India. There are four headphones in the new Momentum series, Momentum Wireless Over Ear being the most expensive one is priced at Rs 34,990. Momentum M2 On Ear is the cheapest offering in the range at Rs 15,990 while the other two Momentum M2 Over Ear and Momentum Wireless On Ear cost Rs 24,990 and Rs 27,990 respectively. The on-ear variant use  for ear cushioning while the over-ear variant uses leather. There are two colour options available – black and ivory. One can buy the headphones from Sennheiser's own website or major online shopping sites. In this post we are going to take up each of the four Sennheiser headphone variants and discuss them one by one.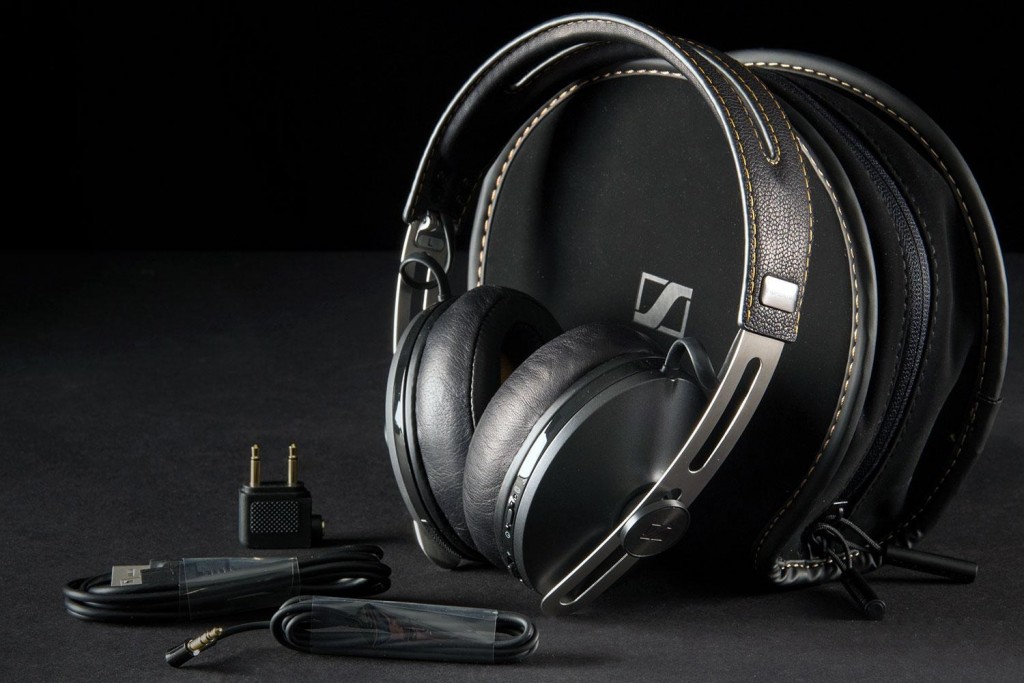 ALSO SEE: Meizu HD 50 Headphone Features, Specifications, Price and Release Date
Momentum M2 Over Ear
The Momentum M2 Over Ear features leather covered ear cushions and sliders made of stainless steel. The headphone has got integrated control system that allows user to take calls, play music and handle the volume. The device supports both Apple devices like iPhone, iPod and iPad as well as Android handsets.
Momentum M2 On Ear
The Momentum M2 Over Ear slightly curved headband made of Alcantaraas the cover for the ear cushioning. The headphone's powerful bass enables clearer sound. Users can attach the headphone with 3.5mm jack cable; the cable is detachable too.
Momentum Wireless Over Ear
The Sennheiser Momentum Wireless Over Ear headphone supports Bluetooth wireless technology. It comes with NoiseGard Hybrid for noise cancellation and VoiceMax microphone that allows users to talk without having to use an external microphone. The device has got NFC features that makes connection via Bluetooth easier and more efficient.
Momentum Wireless On Ear
Like over ear variant, the Momentum Wireless On Ear too comes with Bluetooth wireless technology and NoiseGard Hybrid for noise cancellation. Apart from the fact that the headphone is on ear, there is no difference between the two devices.
ALSO SEE: V-Moda Crossfade Wireless Headphones Now In India At Rs 24,990
Pricing of Sennheiser Momentum Series :
Momentum M2 Over-ear – Rs. 24,990
Momentum M2 On-Ear – Rs. 15,990
Momentum Wireless Over-Ear – Rs. 34,990
Momentum Wireless On-Ear – Rs. 27,990
Since 2007, Sennheiser has been churning out world-class headphones in India. During the launch, Mr. Kapil Gulati, Director, Consumer Segment, Sennheiser, said, "Keeping the young generation in mind, Sennheiser wanted to offer a confluence of style and technology to the always moving and performance driven audience. Carved immaculately, the Momentum Wireless and M2 range will be a delight to the ears offering optimum mobility and performance. We at Sennheiser are passionate about sound and understand our consumer expectations. Thus we are thrilled to announce the Momentum range, which brings the same level of passion and innovation to headphones, delivering the ultimate music Momentum experience on the go." Apart from the Momentum series, their latest launch in the country is a 3D audio technology called Ambeo that is used to improve positional audio in virtual reality.
Wrap Up:
Sennheiser's new Momentum series offers high-quality materials and advanced technologies, for those who are looking for superior sound devices. For more Sennheiser devices and launch of new headphones, stay tuned to this site.