Sony, which has a varying range of products, has added one more name to the range of its headphones. It has recently launched an all new Bluetooth headphone with the model number MDR-XB650BT. The headphones of this company have always been much favourite of many of the music lovers. The best thing about the headphones of this company is that it has products of all price ranges and for all types of customers. The headphones of Sony range from on the ear type to in the ear type and many more. It also has wired and wireless headphones. So this new model is just an addition to the list of its wireless headphones.
MDR-XB650BT features
The headphone comes with a 30mm driver along with a dedicated Extra Bass diaphragm and bass booster structure. So this headphone will give you an awesome experience of bass. The most attractive and also the main the feature about the headphone is that it gets connected to the music system through Bluetooth.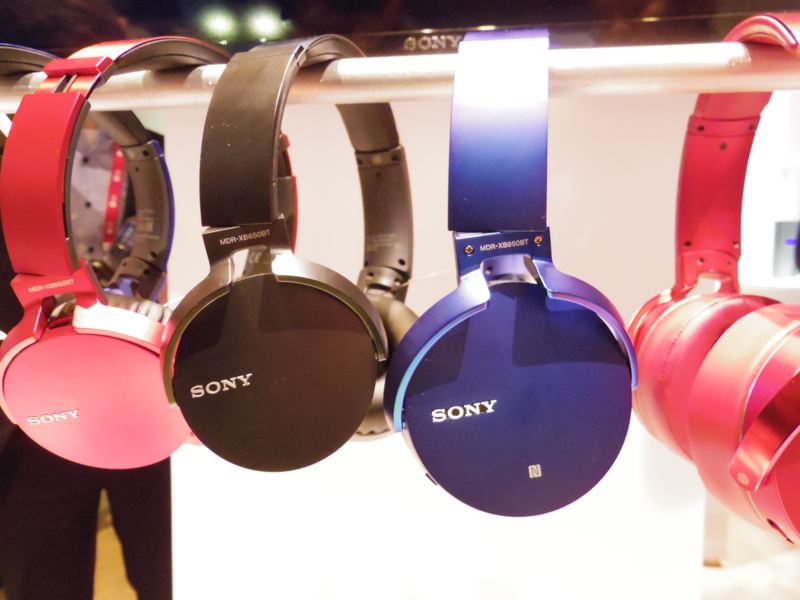 As far as the other features are concerned, the headphone can be charged with USB. Once charged, the headphone can give you a playback time up to 30 hours. As for the frequency that this headphone covers ranges from 20Hz to 20, 000 Hz. So it covers the total frequency range audible to the human ears. Apart from this the headphone also features an inbuilt microphone which can be used both for receiving calls and for audio production works.
Also Check: U-Jays on the ear headphones
The headphone is meant mainly for enjoying the bass effects. The headphone is available at all the Sony registered retailers. The same comes in three different colours which are red, blue and black.
Sony has always successfully kept its reputation up as far as the music systems are concerned. In the market, Sony already has a lot of products in the range of headphones. So we hope that this time also Sony will be able to keep up with the expectations of the customers. For more updates stay in touch with Techvicity.