We've seen it in iPhone 5s. Apple was the first one to manufacture smartphones with fingerprint sensors. And since then many smartphone manufacturers have incorporated sensors in their products. Now LG is moving one step ahead and have come with a sensor that sits in front, under the display. What is does is, when the users places their finger over the display cover glass, the sensor under the glass automatically intensifies your fingerprint.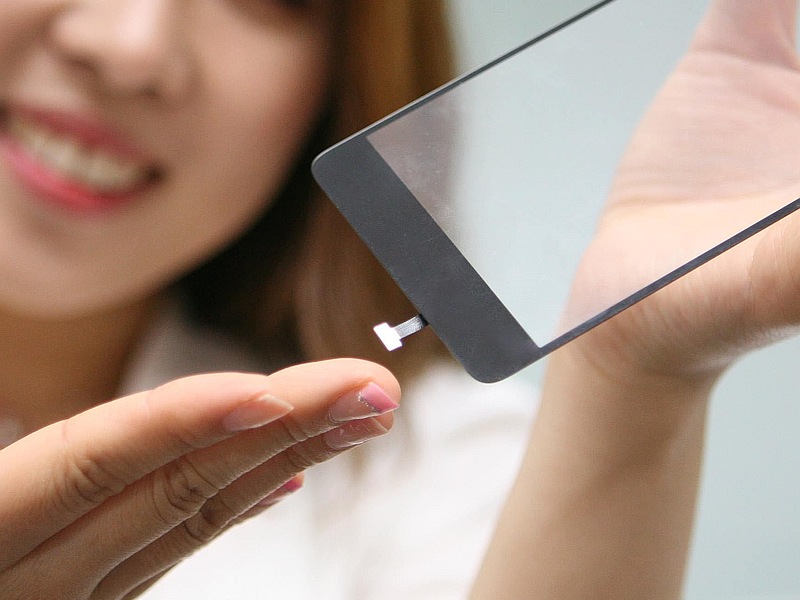 The announcement was made by Jongseok Park, LG Innotek CEO. He also informed that the sensor will not only eliminate the usage of buttons, pads etc. but will protect the device from openings, making the smartphone water resistant. Changhwan Kim, Head of Research and Development Centre LG said, "we are concentrating on all our resources to the development of the differentiated technology based on the creation of customer values. We will continue to provide convenient, safe, and pleasant user experiences by launching innovative product."
Also see: Leaked Image Confirms that Moto X 4th Gen will sport Fingerprint Sensor & Heat Pipe
So how did LG manage to incorporate a sensor beneath the display? The company said that they managed to cut off 0.01-inch (0.3mm) slot on the back of the cover display glass and using supreme precision and combination technology, have managed to install a fingerprint sensor. The sensor has got a false acceptance rate (FAR) of 0.002 percent and a 0.0098-inch (0.25mm) thick adherence side of both the glass and the sensor. It has been mentioned that the fingerprint sensor can resist the impact of a 130 gram steel ball dropped from 7.9-inch distance.
Also see: Moto G4 Plus Leaks Reveal Front-Facing Fingerprint Sensor
As of now, the company hasn't revealed when we'll get to see this technology incorporated into the device and when we'll get to see that device on market shelves. But hopefully we won't have to wait for long because the company spokesperson informed The Koran Times that they are trying to commercialise the product within this year itself. "We are in talks with some handset manufacturers to commercialise the new modules within the year," they said.