Google has been working on building a casting service inside the Chrome browser for some time now, which would exempt users from having to install the Chromecast extension separately to e able to stream media files directly on their high-definition TVs. Now Google has announced that the Google Cast, the protocol that powers Chromecast, will now be built into Google Chrome, sparing users from having to install a separate extension.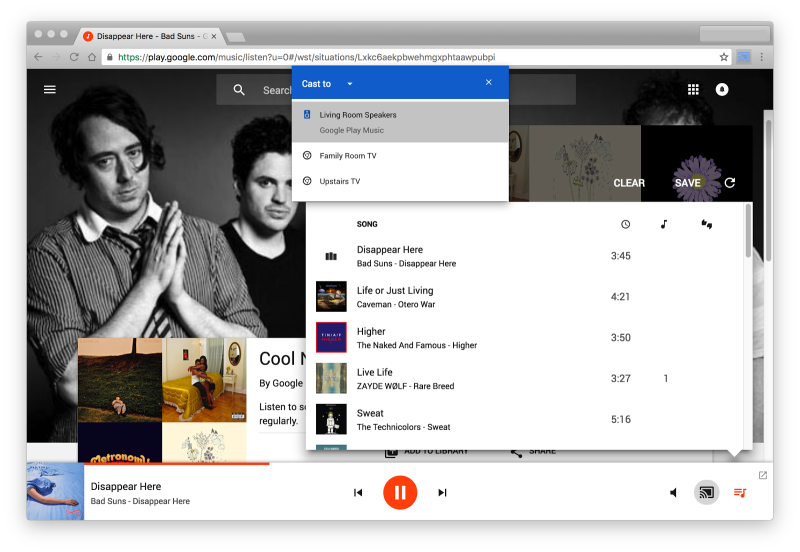 Google started testing the Cast system in the Beta channel. But now, the system will be made available on the Chrome channel that most people use. For websites that have not been integrated with the Cast system, users can go to the Chrome menu which will contain a new "Cast" option which can sling whatever is on the user's browser on to their television set. For Cast-supported websites, an icon will appear when the user is on the same network as a device which is Cast-aware. Clicking on the icon will allow them to choose the device (speakers or tv) they want to project the stream on. Google adds that only the latest version of Chrome will come integrated with the feature.
The Google Cast extension for Chrome was launched in 2013, and according to the reports provided by Google officials, users have used the service over 38 million times from Chrome in recent times. In July, users have viewed or heard more than 50 million hours of content through Chromecast. In India, Google launched the second gen Chromecast dongle and the new Chromecast Audio dongle across several online and offline platforms.