HP has introduced Stream 14, a budget laptop at a price tag of $219 (approx Rs. 14,600). It'll go on sale from September 7. HP introduced low-budget Stream laptops two years ago. The series was built for cloud computing, and they come packed with some basic specifications at a pretty affordable price of $199/$250.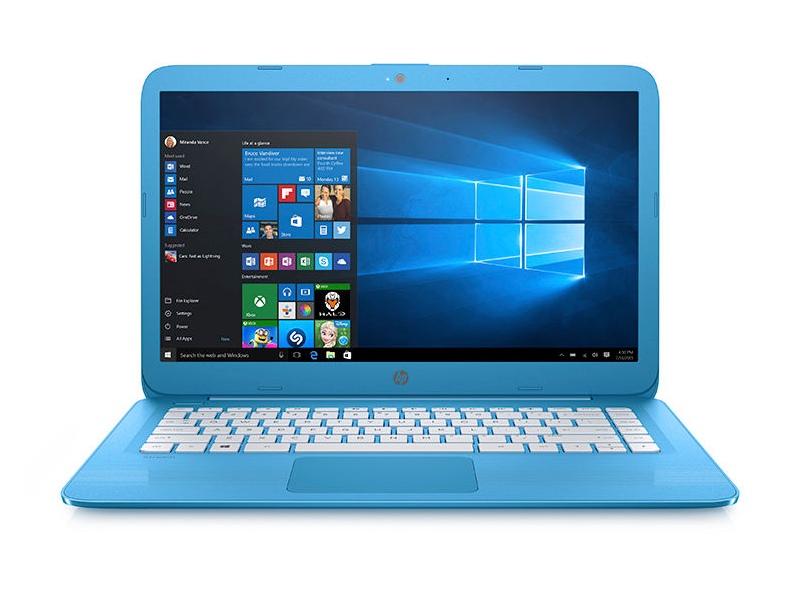 After Stream 11 and 13, HP introduced Stream 14 that comes with 14-inch, 1366×768 resolution, sleek design, and large battery. Under the hood, the laptop comes with a refreshing design. It's got a new Intel Celeron processor, a fast dual-antenna 802.11ac Wi-Fi, 4GB of RAM, 32GB flash storage and 100GB OneDrive Cloud storage.
One of the greatest improvement of this one is that battery life that can run the device for 10 hours and 45 mins. This is great since it's an online-only laptop. While the earlier Stream laptops run on Windows 8.1, the Stream 14 will on run Windows 10. The device is available in three color options – Blue, Purple, or White.
The previous Stream laptops will be receiving upgrades as well A whole new Stream 11 will be launching with faster Wi-Fi, upgraded processor, and slimmer body on August 24, with a price tag of $199 (approx Rs. 13,300).
READ: HP launched the World's Thinnest Laptop 'Spectre 13' with only 10.4mm Thickness
Hp has got another exciting Stream x360 laptop/ tablet hybrid that comes packed with an 11.6-inch screen. It too will receive similar hardware upgrades and will come at a price tag of $249 (approx Rs. 16,600). It is expected to release in September this year. There is also the Stream 11 Pro that features an optional 64GB storage and improved security.
Kevin Frost, vice president and general manager, Consumer Personal Systems at HP said: "We've enjoyed positive feedback about the HP Stream family, which for many consumers is exactly what they need to access content and services in the cloud from wherever they are. We've continued to raise the bar on this popular cloud-based notebook to make it even more portable, more attractive and affordable for customers."