Call of Duty: Infinite Warfare: Activision has revealed a brand new trailer for 'Call of Duty: Infinite Warfare'. It doesn't just give us the first look at the game's story and campaign but also shows "Game of Thrones" star Kit Harrington along with UFC fighter Conor McGregor for a couple of seconds. Harington plays the antagonist of Call of Duty, Admiral Salen Kotch, while McGregor plays Captain Bradley Fillion, Kotch's subordinate. Both characters are members of the Settlement Defense Front.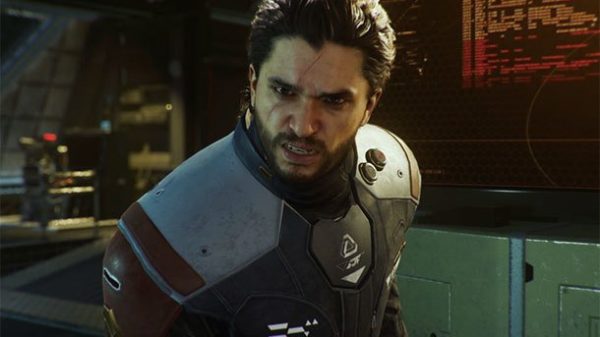 Call of Duty: Infinite Warfare Trailer:
The story basically revolves around a space war that occurred after all resources on Earth drained. In a press release by Activision, it's described as a "classic war story" but you will spend a fair amount of time in outer space. The trailer also shows scenes on Earth.
The new trailer reveals a lot of the gameplay element of space warfare. It involves a lot of combat in air and space so it seems that it'll be a key aspect of the title this year.
Call of Duty: Infinite Warfare Release Date:
The title launches on November 4, 2016. But those who've already pre-ordered the game will have exclusive access to the game's multiplayer beta on October 14 on PS4 first and then to Xbox One and PC soon after.
Call of Duty: Infinite Warfare Premise:
The official premise published by Activision reads: "After a simultaneous surprise attack on UNSA forces in Geneva and the Moon Port Gateway, Lt. Nick Reyes must take the helm of the Retribution, one of Earth's last remaining warships. In a time of unthinkable adversity, Reyes must lead his trusted crew against the relentless Settlement Defense Front's plans to dominate all who oppose them."
The Franchise began with historical World War II, Infinite Warfare but now it continues the futuristic setting created since 2014 in Advances Warfare.