Google 4K Chromecast: Google is holding an event on October 4 where they'll be launching a wide-ranging hardware a pair of Pixel-branded phones, a VR headset, a Wi-Fi router, the Amazon Echo-like Google Home, and the Google 4K Chromecast.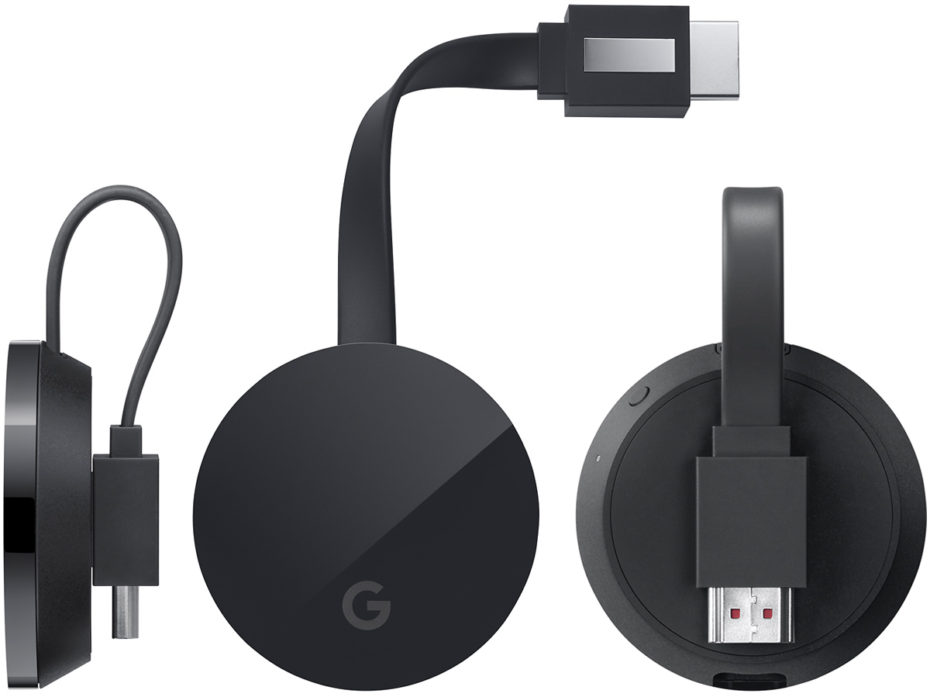 Android Police reports that a reliable source has informed them of the event. Google will be launching their in-house design for a Daydream VR viewer device. According to the publication –
The 4K Chromecast will do 4K and be called either the Chromecast Plus or Chromecast Ultra.
The Daydream device may be called Daydream View.
Chromecast Ultra will allegedly be sold alongside the existing high definition Chromecast dongle, that was launched last year. Over 30 million units have sold globally since launch and according to NPD Group Chromecast was the best-selling streaming device in the United States in 2014. Also since its launch, the device has handled more than 1.5 billion stream requests.
Rumour has it that Ultra will cost $69. As you can see in the above picture there's a new logo. The device looks exactly like the Chromecast (2nd gen) that was released last year. The picture also reveals a plastic circle with an HDMI cord attaches to the back of the Chromecast with magnets, sticking out. Although that's nearly double the price of the current Chromecast, it's still less than many competitors charge, including Roku's new $79 Premiere. Roku has launched its tiniest streaming player – the $30 Roku Express.
DON'T MISS: How to Setup Google Chromecast
"Roku stands for streaming innovation and today we're celebrating the biggest player launch in our company's history, including the introduction of the Roku Express player which delivers a complete streaming experience for a shockingly low price of $29.99," company founder and CEO Anthony Wood said in a statement. "Whether customers simply want fast HD streaming via an inexpensive device or are looking for a top-of-the-line player with advanced features such as 4K and HDR, Roku is an easy choice."