YouTube Go: As a part of 'Google for India' campaign, the search engine giant has announced the launch of YouTube Go. It's primarily built for India, built from insights gathered from India. According to the YouTube blog, the app focuses on offline-first with an aim to minimise data costs.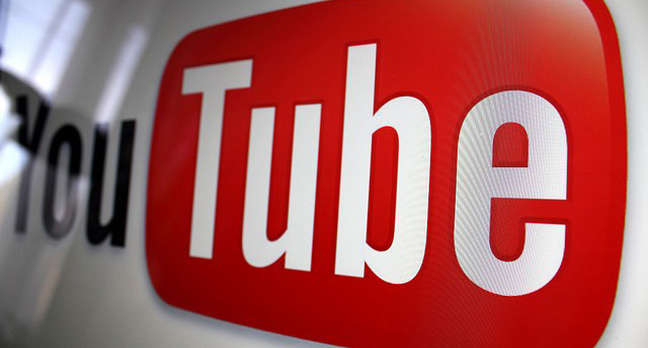 "YouTube Go is a brand new app to help the next generation of users share and enjoy videos," YouTube product management VP Johanna Wright says in a statement. "YouTube Go was designed and built from the ground up with insights from India, in order to bring the power of video to mobile users in a way that is more conscious of their data and connectivity, while still being locally relevant and social."
The app is made in a way so that it works more effectively in areas with limited connectivity. YouTube Go will allow users to save videos so that they can watch it later offline. While saving, users will receive quality and file size options to choose from. One of the most interesting features of YouTube Go is that you can share the videos you have saved via Bluetooth without the need of any data connection.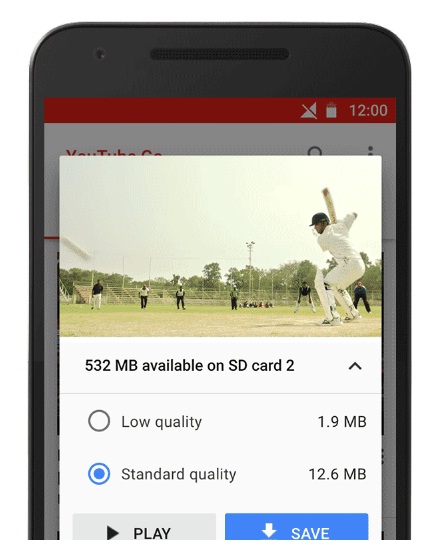 "In an increasingly mobile-first world, India gives us early insights into the future of the Internet," Google CEO Sundar Pichai wrote in an op-ed for The Economic Times today. "Moreover, we learned the issues Indians may have with connectivity and data constraints could be universal." The app will be available in 10 Indic languages including Hindi, Tamil, Marathi, Telugu, Kannada, Gujarati and Malayalam
Back in 2014, YouTube launched the offline mode feature that'll allow users to download and save videos to watch when there's no connection. And then at the start of the year, Google launched Smart offline that allows users to schedule their downloads for the night when the data charges are less.
Indian users can sign up now to test YouTube Go, but there is no word on if and when the app will be available for elsewhere.