Apple TV App Or Playstation Vue: This is the tale of two internet television service providers. The service of PlayStation Vue began on March 18, 2015, and Apple launched the Apple TV App on September 27, 2016. While Apple claims that this will completely change the way you watch, we have decided to pit the present most popular interest television services.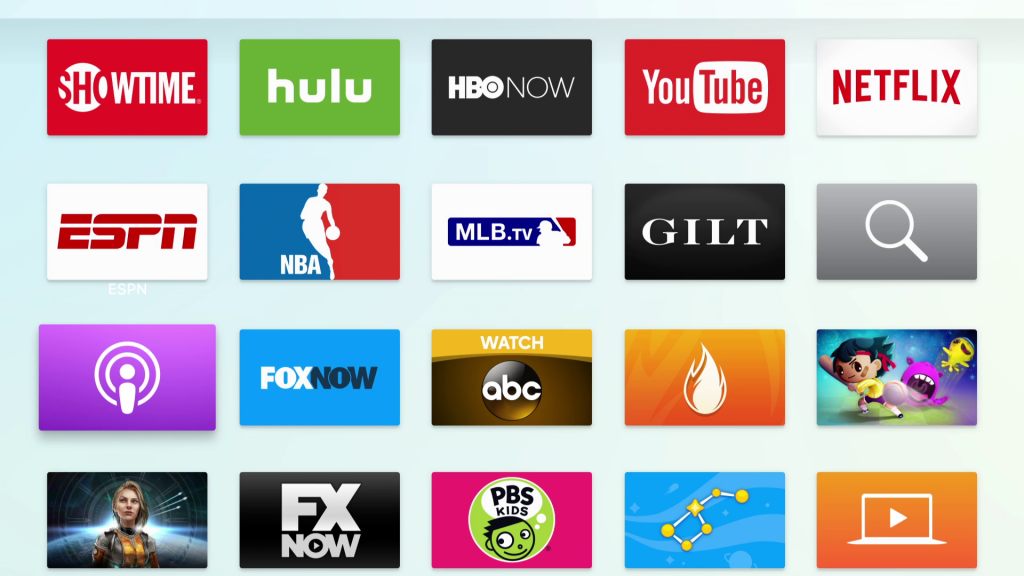 Apple TV App:
The Apple TV app shows not just the contents you purchase from iTunes but also movies and television shows from the apps you have subscribed to. It provides "a unified TV experience that's one place to access all of your TV shows and movies, one place to discover great new content to watch." Except, you can find TV shows and movies from the most popular streaming video services will not be available, like Netflix. Yes, you heard that right.
Apple TV App Highlights
The app features a single 'Sign-on' feature that does away with the need to authenticate every time you want to open apps like Watch ESPN, FX Now, etc. Based on the package, it even suggests app that users can subscribe to.
Apple TV App Features
Once you open the app, you'll see four sections labelled – Watch Now, Library, Store and Search. There are over 8,000 new apps available on Apple TV right now. The App will be available on Apple TV through a free software update coming in December 2016. With the app, you can access current Apple TV features, like tuning in to live TV from supported apps or viewing specific categories of movies and television show.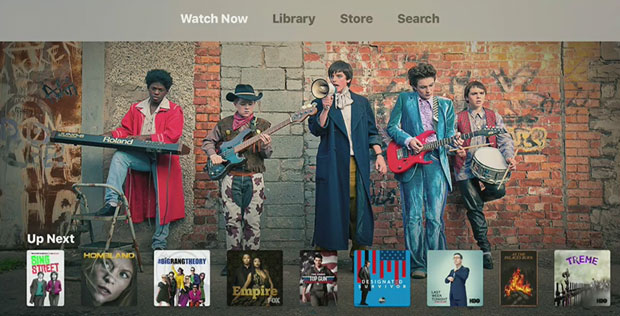 No Netflix?
Netflix is not included in the Apple TV app. As per Cnet, it means it won't surface shows like "Daredevil," "Orange is the New Black" and "Stranger Things," even if you're a Netflix subscriber. You'll have to go into the Netflix app itself when you want to watch the shows. Besides, Netflix, all non-iTunes video stores like Amazon, Fandango Now, Vudu and Google Play Movies are not included in the Apple TV app.
Playstation Vue
With Sony PlayStation Vue you can enjoy tonnes of TV without a PlayStation! PlayStation Vue is available only in the United States in devices like PlayStation 3 and 4 consoles, Roku, Amazon Fire TV, Android TV, Google Chromecast, Android smartphones, iOS devices.
PlayStation Vue Features
PlayStation Vue allowers you to use cloud DVR that records, pauses and rewinds live TV shows and even lets you fast forward commercials. Vue can stream to up to five devices simultaneously. The family pack offers profiles for different family members.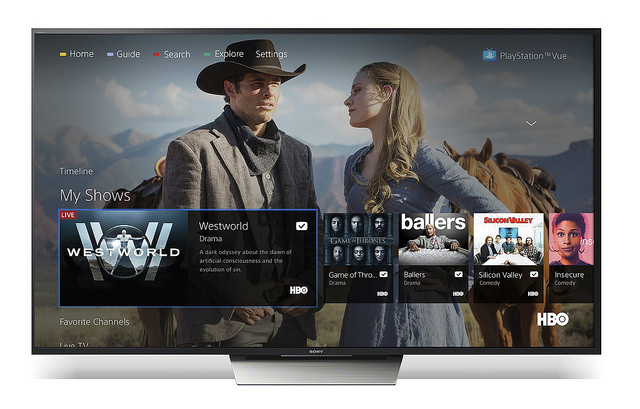 Android TV
Recently, Sony's PlayStation Vue app became available on Android TV devices. Therefore the app is, from on, available in devices like Nvidia Shield Android TV and Sony's X930D televisions. To run the app, Apple device should run Android OS 4.4 or higher. The PlayStation blog reports, Vue's web support for both PC and Mac is coming soon. According to the blog, the service will bring unique features, such as a "mini-player," that'll allow users to shrink the player to the corner of the browser window and continue browsing PS Vue for a convenient experience.
Verdict –
Anything Apple come up with is bound to be phenomenal, or so people believe. Apple is expected to come with unique services but as of now, it's too early to say, it's the best internet television service provider. PlayStation Vue has become very popular since its launch in 2016. But with technology people are ready to take a chance. Apple TV app certainly has the potential of becoming more popular than any other internet television service provider.