iPad Mini 5: Apple is currently developing a brand new miniature tablet, according to reports. Alongside the highly anticipated iPhone 7, fans are expecting a deluge of products from Apple this year. When it comes to tablets, Apple has several kinds of devices – starting from the gigantic iPad Pro to the regular iPad Pro, the iPad Air 2 and two versions of the iPad mini. They released the iPad mini 4 in September 2015. And now there are plenty of rumours floating around on the internet suggesting the existence of the iPad Mini 5. In this post, we have rounded up everything we've found regarding the iPad Mini 5 release date, specs, price, new features, latest rumours, for our readers.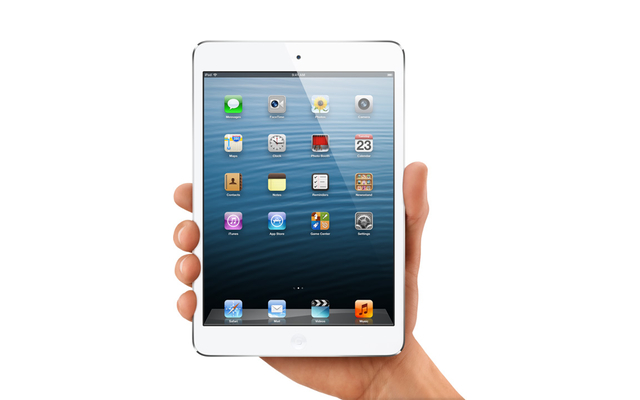 iPad Mini 5 to Launch With iPad Pro 9.7in's One-Year Anniversary?
Update 2: As per reports, Apple will be unveiling the iPad Mini 5 along with iPad Pro 9.7 (as it marks one year in the market) and iPad Pro 3. The device is slated to launch in Apple's next event that'll take place in March 2017. If speculations are to be believed then the iPad Mini 5 may bear a price tag of around $390. These are only rumours and only time will test its accuracy.
iPad Mini 5 to Launch Without major Changes on Specs and Design?
Update 1: Yibada reports, that the upcoming tab won't feature any major over-haul in its design or specifications. If it's true then the release of iPad Mini 5 is a bit overdue.
A recent report suggests that Apple is planning to put a stop to the line of iPad Mini 5. The publication says, that according to reputable KGI Securities analyst Ming-Chi Kuo, new iPads will be released next year — the new iPad Pro 2, a 10.5-inch variant, and a 9.7-inch low-cost iPad. Of course until and unless there are some sort of concrete evidence these are just rumours.
iPad Mini 5 Latest Rumors:
Logic dictates that the upcoming tablet will be called iPad Mini 5, but some believe Apple will want to bring it under the iPad Pro banner. The rumour does make sense because then iPad Pro will have a line of its own with three screen sizes: 12.9-inch, 9.7-inch, and 7.9-inch.
iPad Mini 5 Release Date:
Update: The iPad Mini 4 was launched on September 9, 2015, that lead many of us to believe that its successor will come out in September 2016 along with the launch of iPhone 7 and iPhone 7 Plus. But that didn't happen. Apple remained completely mum regarding all it products other than the iPhone. Rumours are rife that since iPad Mini 5 is launching after September, it will feature OS 11. Some tech gurus believe that the iPad Mini 5 release date will coincide with the iPad Pro 2 launch in March 2017. This hasn't been officially confirmed but fans are pretty optimistic that the iPad Mini 5 will launch in March 2017.
Since we are getting closer to the probable release of iPhone 7/iPhone 6SE, a lot of people out there believe that the iPad Mini 5 will out along with the upcoming iPhone. To recall the iPad Mini 4 was released on September 9 in an event where Apple also showcased the iPhone 6s, the iPhone 6s Plus, the iPad Pro and the Apple TV. The tablet's arrival on September was mildly surprising since the original iPad mini, iPad mini 2 and iPad mini 3 were all launched in October, a month after a September iPhone launch.
At the company's March 2016 event, Apple announced the arrival of new iPhone SE, 9.7in iPad Air Pro, iOS 9.3 and new Apple Watch straps. And in the WWDC 2016 (13 June 2016) Apple announced the launch of their upcoming iOS 10. All thought-out they didn't mention anything regarding the upcoming iPad mini 5. So we don't know, as of yet, when is the release of iPad Mini 5, but we feel that the device deserves an event of its own. Needless to say, if we hear anything, we'll keep you updated right here.
iPad Mini 5 Specs:
It's being believed that the upcoming device will have a thinner design and will come with a battery unit with lower capacity than the 5,124mAh that backs the iPad mini 4. The predecessor was 6.1mm, and the successor is likely going to be only 5 mm thick. It's not entirely impossible since the Samsung Galaxy Tab S2 tablets measures at 5.6mm thick. Although we'd like a better front-facing camera than the 1.2-megapixels for selfies, the rear camera is likely to remain same, 8-megapixels.
The mini 4 has an A9 processor; expectations are that the mini 5 will come with an improved A9 processor that'll improve graphics and see speed bumps. As for storage, we are hoping the tablet skip the 16GB internal storage and go for 32GB, 64GB, and 128GB models.
There 's a rumor worth noting that the iPad mini 5 will have a 7000-series aluminum chassis like that of iPhone 6s and iPhone 6s Plus. What this will do is make the device more durable and save it from bending, since it's going to be thinner.
iPad Mini 5 Wishlist:
3D Touch
Since its launch earlier this year, the iOS 10 integrates better with 3D Touch. So we hope it's coming to iPad mini 5. The 3D Touch pressure-sensitive screens that are found in iPhone 6s-generation will do with the tab. Apple's mobile OS integrates well with the Live Photos too, so are hoping, this particular feature is included on the iPad mini 5.
Ditch the Headphone Port
The upcoming Apple iPhone 7/iPhone 6SE is ditching the traditional headphone port. And due to the kind of influence Apple products seems to have on the market, it's likely that all other products in the market are more or less are going to sway with Apple. So we think it's time for wireless headphones to become mainstream, and we'd like the iPad mini 5 to ditch the headphone port.
Although, we must admit that the iPad mini 4 is pretty light and slim, eliminating the headphone port will only provide more space and enable the device to go slimmer, and perhaps a bigger battery. When it comes to ditching out-dated technology and bringing in new one, Apple is a pioneer.
Waterproof Feature
We think making iPad mini 5 waterproof, is a fantastic idea and that the device needs waterproofing as much as any iPhone. If the device is waterproof, users can easily use the tablet as an e-reader and take it to the beach or poolside. It's worth noting that the Apple Watch and the recent iPhones are water-resistant, but Apple has this peculiar habit of not highlighting this feature. Unlike other tech firms, Apple refuses to send its devices off in order to get IP-rated. When it comes to the waterproof handset, Samsung Galaxy S7 is top of the class with an IP68 rating.
Full Apple Pay
MacOS Sierra and Apple Watch comes integrated with Apple Pay, so it'd be incredible if it comes in iPad mini 5. We'd expect mini 5 to have full access to the in-store version of Apple Pay. The feature is already available in iPad Air 2, iPad mini 3 and mini 4 but it allows minimum access. This is because it doesn't have an NFC antenna. In the iPad mini 5, we'd like full access to the app.
Quick Charging
The iPad mini is going to experience prolonged usage, very likely on-the-go. So it'd require a huge powerful battery or quick charging feature or both. We like Apple iPad mini 5 to have it own version of Qualcomm's Quick Charge technology. So that users can give a quick blast of charge to the device whenever needed. We also like Apple Pencil's little battery and wouldn't mind something like that in the upcoming tablet.
MicroSD Card Slot
It's worth noting that Apple has never produced a device (iPhone, iPad or iPod) with removable storage and will probably never create one in future. They just step up the price of the device when you require a higher storage allocation. So whatever you buy, it's likely you'll have to stick to it for the rest of the product's lifetime. This exactly why we hope the iPad mini 5 comes with an external microSD card slot.
iPad Mini 5 Price:
Back in September 2015, when iPad mini 4 was released, the device was priced in the following manner – $399 USD / £319 GBP / $569 AUD / $439 CAD for the 16GB Wi-Fi only model and £530 and $640 for 64GB and 128GB models, adding £100 with cellular connectivity.
So when iPad mini 5 comes out, the older model will have a slight reduction in price while the iPad mini 5 will be priced at $399 for 16GB, $499 for 64GB, and $599 for 128GB variants. We'll update you as soon as we get to know about the price and storage size option.
Wrap Up:
And this is all we know about the upcoming iPad mini 5. We'll keep you updated on any new news, leaked photos or rumors that tends to emerge from time to time. Simply keep checking back to our site.