MacBook Air 2016: It's been over a year since MacBook Air was launched and it seems like a ripe to talk about the next one. Eight years ago Apple introduced the MacBook Air to the world and for eight years the device has hardly changed. Despite rumours about retina scanner and other exciting stuff they never made it to the device. Some new rumours suggest that MacBook Air will feature Force Touch Keyboard bringing a whole new typing experience to users. This any many other rumours suggest that the device will see some radical changes. We are not sure which one's are going to make the cut. But we have rounded up all information regarding the device. Here's what we have found so far.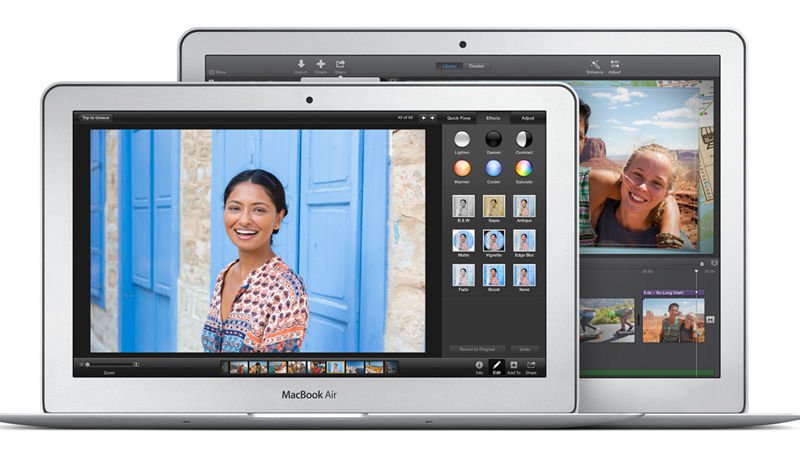 Update: MacBook Air 2016 is likely to be unveiled today and Apple has set out invites to the press event at the Apple Cupertino headquarters. The event will see the launch of new MacBooks. And we are hoping MacBook Pro will be highlights of the event. We have the new device are going to be promising with new updates on the line. Previously there were rumours that Apple might be ditching the MacBook Pro line but Apple CEO Tim Cook said: "I love the Mac and we are very committed to it. Stay tuned."
MacBook Air 2016 Release Date
Apple's September event came and went. They launched iPhone 7 and iPhone 7 Plus but remained mum about MacBook. But rumours are that the MacBook Air 2016 will launch by the end of October.
It's worth mentioning that the air is ripe with rumours that Apple may discontinue MacBook Air line. According to MacWorld, the 11-inch MacBook Air will retire, and eventually Apple will discontinue the 13-inch model too. A MacRumour reader had emailed Apple CEO asking if they intend to put an end to the MacBook Air line, Cook replied saying "I love the Mac and we are very committed to it. Stay tuned." That suggests that MacBook Air is coming soon. A couple of other tech gurus agree that the device is likely going to have a later-October 2016 launch.
MacBook Air 2016 Price:
The current 11-inch model MacBook Air costs $899 while the 13-inch model costs $999. Since Apple tends to stick to its price point we are speculating that the price of the next MacBook Air will remain almost similar. This year the MacBook is rumoured to come in two variants – an 11-inch model and a 15-inch model. It is being suggested that while the price of the 13-inch will go down, the price of the 15-inch will go up.
MacBook Air 2016: Rumoured New Features
There is going to be a significant fresh and new line-up of Air this year. Sources say that the next MacBook Air is going to be significantly thinner and lighter than the current version. Some tech gurus predict TouchID fingerprint recognition, a USB-C and a Force Touch trackpad on its way. We are likely to see the removal of the hugely popular MagSafe 2 port. The device will come with a revamp Magic Mouse. Apple had filed a patent for a Magic Mouse with Force Touch tech. The TouchID is coming to Mac in the form of Auto Unlock. Users can access Mac with WatchOS 3-equipped Apple Watch at close proximity.
USB Type-C
The Taiwanese website DigiTimes claims: "Currently, Apple has decided to adopt the USB Type-C interface for its MacBook Air, while Asustek Computer and Hewlett-Packard (HP) are upgrading one of their notebooks' regular USB port to the Type-C. Lenovo, Acer and Dell are still evaluating the option."
Apple Pencil
A recently granted patent application will allow the Apple Pencil to work with Mac trackpads. The patent depicts a more advanced Apple pencil than the one available now. This will require a pencil compatible trackpad too. According to a recently approved patent filed by Apple the upcoming MacBook Air can soon boast compatibility with the Apple Pencil. The Pencil could be useful for turning pages or moving objects around in Photoshop.
Siri and TouchID
If rumours are to be believed then the one of feature that is likely to make its way from iPhone to Mac is Siri. Moreover, we can see new touchscreen keyboards not just in the upcoming Mac but across an entire line of Apple products. Another iOS feature to make its way to MacBook is the TouchID. Touch ID is the fingerprint sensor that is built into the Home button of the iPhone 5S, iPhone 6 and iPhone 6 Plus. Independent reports that Touch ID for the new Mac line will require a dedicated chip to be built into the device.
Retina Display
Another report suggests that Retina display is finally arriving in MacBook. The suggestion that the MacBook Air will feature a Retina display has been around for long. Even when Apple updated its MacBook Air in March of 2015 many were convinced that Apple will finally introduce a new retina display. Instead, all we received was a higher-resolution display. But could Apple be pushing ahead for a retina display this time? Only time will tell.We'll keep updating the above post as rumours
We'll keep updating the above post as rumours and news spills out. Stay tuned for more. Check out our best wireless gaming mouse