Belkin subsidiary Linksys has announced the "next generation" of its WRT line of open-source router, the WRT3200ACM. The features the device offers are very impressive.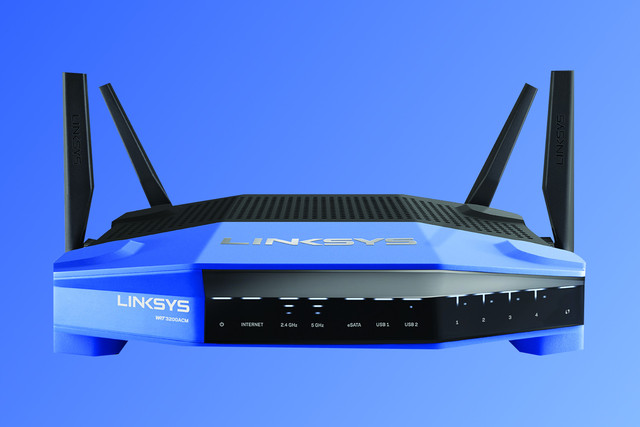 "We just made the WRT even more powerful and equipped it with even more features as well as kept true to our word with open source support," boasted Vince La Duca, Linksys product manager during the unveiling. "Linksys WRT is all about making the best router in its class by using all enterprise-grade components and materials while delivering the fastest wireless experience. Our WRT3200ACM now includes MU-MIMO providing the latest AC wave 2 spec, adds DFS certification to use clear Wi-Fi channels for less interference, as well as support for Tri-Stream 160 technology. We have also increased the processor clock speed to 1.8GHz, added up to 512MB DDR3 flash memory and kept the eSATA and USB ports WRT enthusiasts continue to appreciate."
Besides providing dedicated bandwidth to compatible devices, the router supports MU-MIMO, a networking technology that improves the overall performance. Users will feel they were connected to their own dedicated routers because everyone on the network can easily stream 4K video at once.
The WRT3200ACM  has 160MHz channel width with the ability to drive more data which is pretty the double of what majority of today's routers offer. The speed of the router goes up to 2.6Gbps by using its three streams. It is backed by solid hardware, from CPU and RAM to connection options, the device is pretty impressive. The newly updated Linksys Smart Wi-Fi app allows users to manage and monitor their home or office Wi-Fi via the cloud from their mobile device, anytime, from anywhere.
The Linksys WRT3200ACM is available in the US at a priced $249.99 (around £205 excluding taxes). In the UK, the router will be available in the coming weeks. For now, you can buy the device via the Linksys web store and Amazon.
if you want to use this router in your office campus you need to use best wifi extender for proper signal.