Microsoft is planning to expand upon the details about their new VR project soon and is planning to give a detailed demonstration of the Windows 10 VR headsets at an event in December. In fact, the company will discuss many of their products across two different dates in December and the headsets will have their time at both of these. The official description of the event reads: "This December's events will consist of talks and presentations by Microsoft Windows and Devices executives and experts who will explain in detail our vision and plans. Attendees will gain an understanding of what's next for Windows 10 and of directional guidance for building PCs optimised for a variety of Windows Holographic HMDs and content."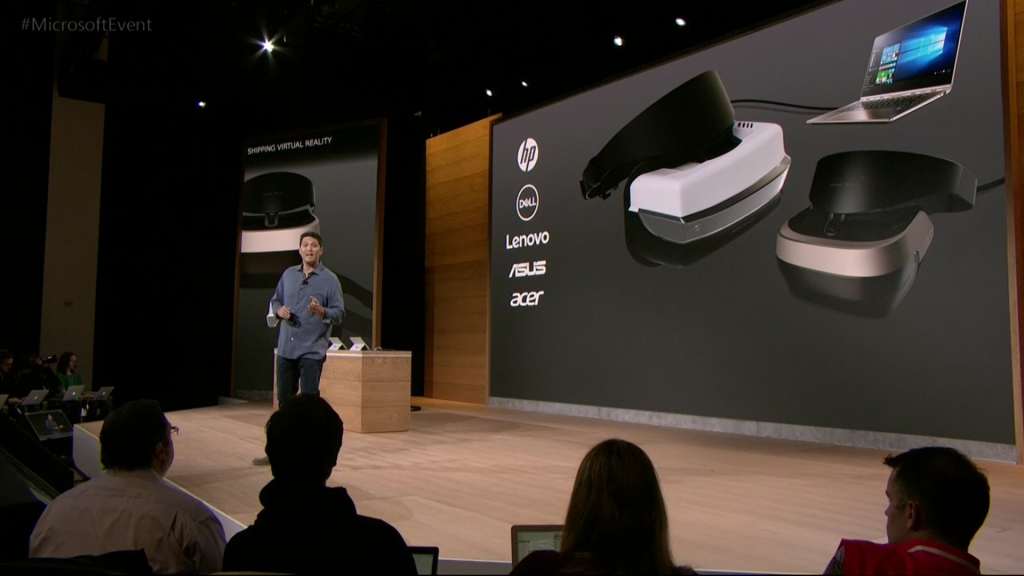 Microsoft may have been one of the late entrants to the world of Virtual Reality, but the unveiling of their new Windows 10 compatible VR headsets during last week's event appears to have promising effects on the VR front. Not many details about the new VR headsets have been revealed till now, but the fact that they will use advanced intelligent technology to eliminate the need for external cameras and laser systems for tracking purposes (required for some of the more expensive headsets like the Oculus Rift) makes them serious contenders in the VR category.
The new VR headsets will be produced in partnership with HP, Lenovo, Dell, Acer, and Asus and users will be able to simply plug them into their PCs after Microsoft rolls out a free update in March next year called the Windows 10 Creators Update. Prices will begin at $299 and may go up depending on various factors. According to Business Insider, Alex Kipman, Microsoft's head of the HoloLens, said that the new VR headsets will be the "most immersive and powerful headsets at the most affordable price."
The varying price range of the Windows 10 headsets obviously means that the levels of VR experience they deliver will differ. But from what is known till now, they will all perform basic VR related functions and can be connected to a PC with ease. Most notably, while the Oculus Rift and the HTC Vive (both much more expensive than the headsets from Microsoft in themselves) both require expensive computers to pair with, Microsoft's VR handsets can potentially run on any PC with fairly adequate specs that run Windows 10. This means that Microsoft's initiative focuses on bringing the VR experience closer to the masses.