Apple iPad Air 3: In March this year, Apple launched iPad Pro 9.7 inch, a smaller version of the iPad Pro by itself. Rumours are rife that Apple might be launching the latest version of its iPad Air, to be officially called the Apple iPad Air 3, in March 2017, or at least in the first quarter of 2017. Initial speculation suggests that like most of the devices, iPad Air 3 is expected to be thinner and will probably bear some of the iPhone 7's features which would include the dual-lens camera, an HD 4K screen display and the Apple Pencil-enabled advanced navigation. The 3.5 mm jack may or may not remain.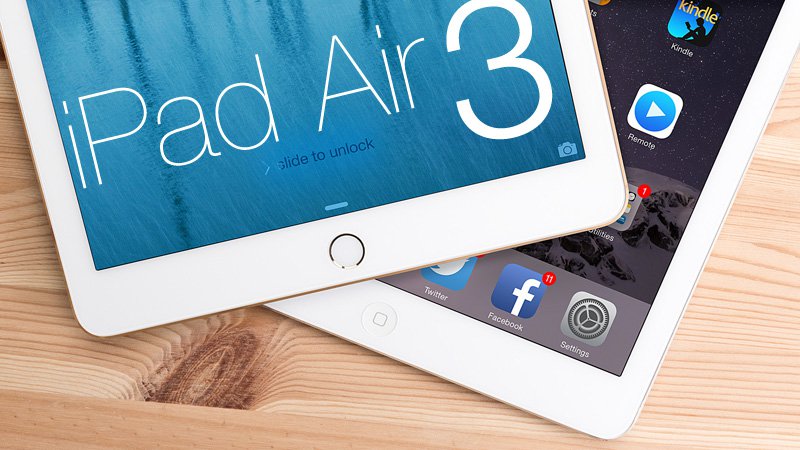 Reports suggest that the new Apple iPad Air 3 will have a 16GB variant and a 32GB variant. Other forward looking features may include water proof technology,  fingerprint sensor/s and the incorporation of four speakers. The iPad Air 3 may possibly be the last of the 'Air' series, considering that its predecessors didn't fare well.  A possibility of seeing the iPad Air 3 debut alongside the iPad Pro 2 is not out of the question. Both tablet series may be produced and sold alongside.
Apple iPad Air 3 Key Specifications
The 2017 Apple iPad Air 3 shall come equipped with a 4K HD  screen display with 3D Touch technology. The Apple Pencil will also be shipped together. An Apple A9X or the A10 F processor supported by 3 GB of RAM is expected to power the device. There might be an eight-megapixel camera on the rear with a 2.1-megapixel front-facing camera.
Although typical 4K resolutions do not quite fit the standard 4:3 aspect ratio of the iPad Air line, Apple will pack enough pixels into the display to make it comparable in terms of overall pixel count to make the device count as a true 4K display-bearing one. the Apple iPad Air 3 is expected to look sleeker and possibly thinner when compared to the iPad Air 2.
iPad Air 3: Other Features and Probable Price
The iPad Air 3 will be available in several colours as opposed to the standard silver available at present. A price tag of $610 is to be expected.
The Apple iPad Air 3 may well be the last of the 'Air' line, as Apple has yet to realise the sales figures it had projected with the two previously launched 'Air' models.