Meizu was teasing their fans with the leaked Meizu Pro 7 specs for the last few months. While the smartphone was slated to release on Christmas 2016, the VP of the Chinese company has officially pushed back the launch of the flagship device to 2017. And as the Meizu Pro 7 release date has been pushed back, the rumour mill has started churning and a new leak and rumour are landing on the internet on every alternate day.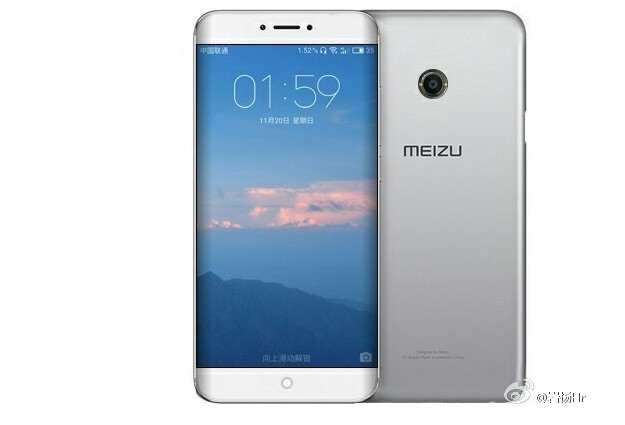 While the smartphone was once rumoured to run on the latest version of the Exynos chip, as per the latest leak the Meizu Pro 7 is expected to feature the new Kirin 960 chipset which has been used in the Mate 9 series, under the hood.
The leaked image also suggests that the upcoming smartphone will have some uncanny resemblance with the Samsung Galaxy S7 Edge, kudos to the curved AMOLED screen, the metal clad body and the display which covers almost 100% of the screen. Moreover, the MeiPro7 is expected to house a fingerprint scanner, which is more likely to be Qualcomm's ultrasonic fingerprint scanner. Some leaks also suggest that the fingerprint scanner will be manufactured by Sonavation, a major company in manufacturing ultrasonic biometric fingerprint sensors.
On the camera aspect, the rear camera lens is placed vertically with the company's name embedded below.  The antenna bands are also expected to feature in the phone along the sides of the handset, both top and bottom. As per the leaked image, the volume rocker and the power button are placed on the right side of the device.
Although the Meizu pro 7 is not making an appearnce this year, but the leaked image suggests that the phone is worth waiting for.