Microsoft has been bundling and offering its popular Windows Solitaire game on its Windows OS for 25 years now. It is popular around the world on Windows-powered devices. Now aiming to solidify its standing among many Solitaire or Solitaire-like games available freely, Microsoft is bringing its popular gamer version of Solitaire to smartphones working on iOS and Android operating systems A range of similarly themed games collectively titled 'Solitaire Collection' will now be available to many more users.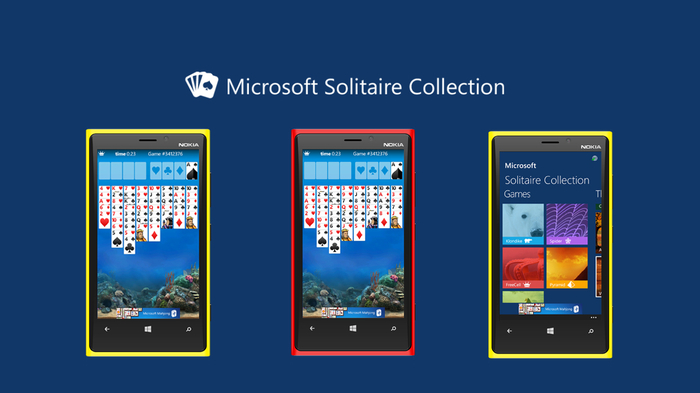 119 million players already play or have played the game on both Windows 8 and Windows 10.
Microsoft Solitaire Collection for iOS and Android smartphones will now include game types like Klondike, Spider, FreeCell, Pyramid,and Tripeaks alongside daily challenges for players. Microsoft is also integrating its own Xbox Live into the game: a user can sign into Solitaire and play with friends or earn achievements. Also on offer is a "Premium Edition" for $1.99 per month: this version will remove ads or pop-ups and includes double coin rewards for achievements.
The Microsoft Solitaire was first launched in 1990 as part of Windows 3.0, The game was developed in 1989 by Wes Cherry and the card deck was designed by Susan Kare. At a time where many users were still unfamiliar with graphical user interfaces, this game proved useful in familiarizing them with the use of a mouse and other now-standard devices.
Lost business productivity by employees playing Solitaire has become a common concern since it became standard on Microsoft Windows
Microsoft Windows has a big group of followers who play its native Solitaire game, and Microsoft calls it the "world's number 1 Solitaire game". This factor will ensure the continued popularity of Windows Solitaire despite many options available free of cost on iOS and Android.
You can download the version here for Apple and the Android version here.