Mojang has been very active with the Minecraft: Pocket Edition updates for the last couple of months and now the company is all set to bring the End of the game which features the Ender Dragon. The Sweden-based video game developer first came out with the 0.14 Overworld update, after that the 0.15 Friendly update and then the 0.16 update which unveiled the Elder Guardian, the boss. Recently the company has announced the Minecraft Pocket Edition next update, the Ender Update or version 1.0 where they are going to introduce an area called The End, and an awesome beast called the Ender Dragon.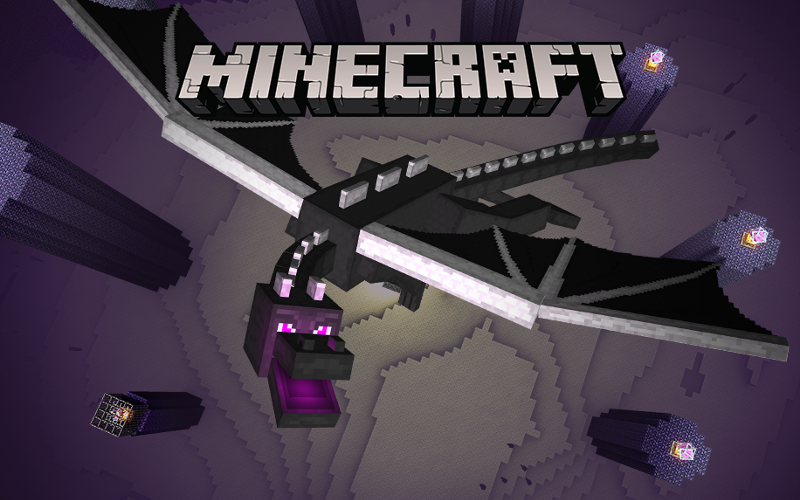 The 0.16.0 version of the game features an open infinite world of adventure with no goal and final destination. So most players, especially those who have played or currently playing the Survival mode will now set their eyes to defeat the Ender Dragon as a tangible end goal of the game. Now the big question is when will be the Minecraft  Pocket Edition next update available for the gamers? Although the developers keep mum on this issue, speculation is the Minecraft Pocket Edition version 1.0 update might be released in the first quarter of 2017.
Apart from the introduction of the Ender Dragon, the Minecraft Pocket Edition upcoming update will also bring in some major changes in the game. Previously the players were limited to only 128 blocks while building structures upward. But with the upcoming 1.0 Ender Update, the building structure height has been increased to 256 blocks, perfect for building a super high tower.
Moreover, the upcoming Minecraft Pocket Edition update will feature Elytra, a wing like lootable item which allows the players to glide in the air. Elytra can be found in the End Cities, a map featured in The End dimension. Till now, Elytra is only available in the PC version of the game and even the latest console version does not come with this item. So for the first time in the Minecraft Pocket Edition history, the game is going to feature something which the console editions don't have.
Mojang has even promised the fans that they will still continue the updating procedure even after the Minecraft Pocket Edition Ender update. New maps, mods, items, tools, blocks and even a new boss could still be featured in the future updates. The fans can also continue the game after beating the Ender Dragon. They can still continue their progress in the same in-game-world after defeating the Ender Dragon.