Oneplus 3T Teaser: Oneplus's upcoming smartphone has been the subject of quite a number of speculations prior to its release and now, a Weibo post By Oneplus on the official Weibo page has somewhat confirmed the new device's launch with the fact that the device is a T-series device is also confirmed. The teased post comes with the texts, "Another self, may be better for you. "T", coming soon! # NeverSettle # ", as well as a poster containing an image of a OnePlus 3T standing before the mirror.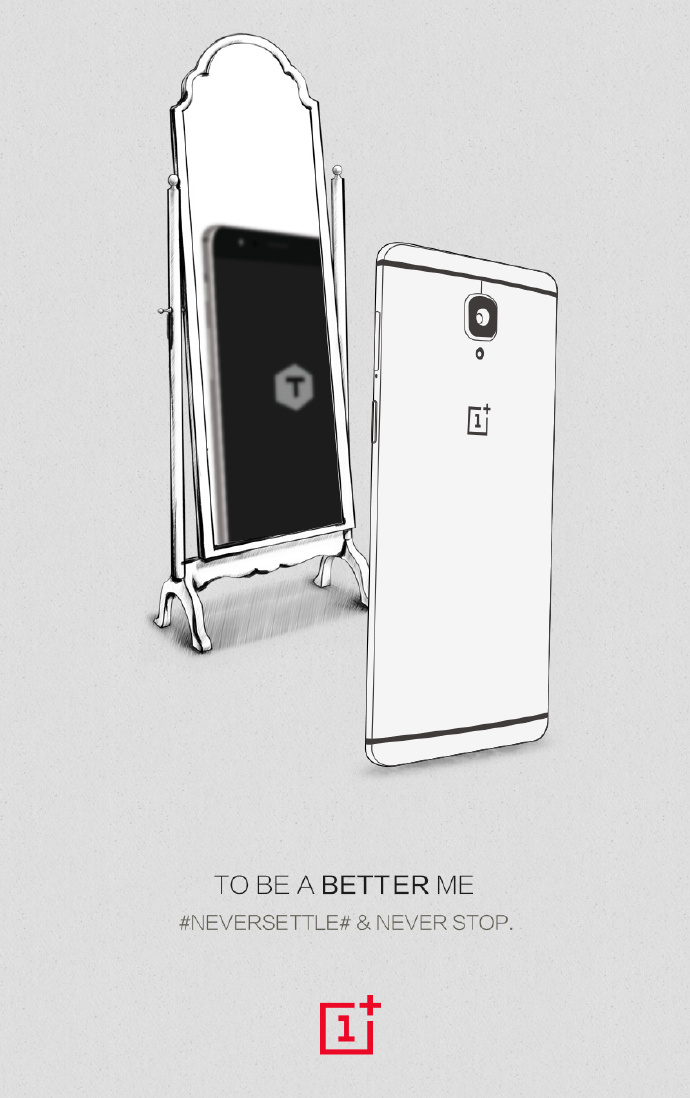 The poster contains a OnePlus 3 device standing before the mirror and its reflection on the mirror is that of a device with a "T" inscribed on its display. That is another clue that the expected device is very likely named OnePlus 3T although there are possibilities that the name might be a little tweaked by the smartphone makers.
The rumouredly named 'Oneplus 3T' smartphone is pegged to be an upgraded version of the company's last device, the Oneplus 3. The smartphone is expected to sport the same 5.5-inch 1080p Optic AMOLED display that was first seen on the OnePlus 3 along with the latest Qualcomm Snapdragon 821 chipset clocked at 2.35GHz. The new device is slated to be different from its immediate predecessor in terms of the chipset used in the devices as well as the rear camera where the new device is slated to sport a Sony IMX398 sensor. The battery capacity of the latest Oneplus device is also going to be the upgrade with a 3,300 mAh battery capacity.
Apart from these, the Oneplus 3T will also run on pre-installed Android 7.0 Marshmallow unlike the Oneplus 3. Furthur rumours regarding the device also point towards 8GB of internal memory unlike the previous device, which will make it the first smartphone to feature such a mammoth internal memory specification.
The Oneplus 3T is rumoured to be $80 more expensive than the Oneplus 3T putting a $480. The device is expected to be launched on November 15.