OnePlus 3T has been in the rumours for quite some time now to hit the market in the month of November. The biggest highlight of the phone is going to be its processor which is going to be upgraded from its previous counterpart OnePlus 3. As per the tweet that we have received from Qualcomm, it reveals that, as the rumours have gone by, the phone will undergo an upgradation in its processor.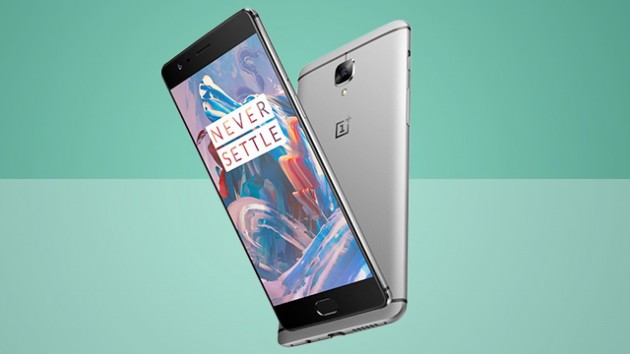 It has been quite a while that reports of OnePlus 3T getting released are coming. And by late Qualcomm has tweeted it that OnePlus will be coming with new features. So this tweet somewhat strengthens the fact that it won't be too long that OnePlus 3T will be coming into the market. And the expected release date is November 14, that is, next Monday.
Check Also :OnePlus 3T Release Date, Leaks and Updates: Set to Come with a Sony IMX395 Sensor Camera, 6 GB RAM and 3300 mAh
Something new from @OnePlus is on the way…and it's powered by our #Snapdragon 821 processor. Stay tuned. pic.twitter.com/3jOyZFRQ5t

— Qualcomm (@Qualcomm) November 7, 2016
Rumoured OnePlus 3T Features:
OnePlus 3T is all set to hit the market with a superior processor compared to the previous product from the Chinese smartphone makers. OnePlus 3 sported a Snapdragon 820 processor, whereas Qualcomm has tweeted that OnePlus 3T will feature a Snapdragon 821 processor. This means that the phone will be able to give a significant competition to Google's Pixel and Pixel XL smartphones which devices also sport Snapdragon 821 processor. Also, this upgrade will enable the users, as Android Authority confirmed, to use Google's new virtual reality platform on Android called Daydream VR. Besides this, the phone will operate on Android 7.0 Nougat right out of the box.
Do not forget to check :Google PIXEL XL Vs. Oneplus 3T Specifications Comparison: Which Smartphone To buy?
On the other front, nothing has been confirmed, and all are still in a state of speculation. The device is all set to have a rear camera, according to earlier predictions, with Sony's 20 MP IMX395 sensor with a camera lens of a f/1.7 aperture which is also an upgrade from the f/2.0 sensor used in OnePlus 3. The phone will feature a 6 GB RAM and have battery durability of 3,300 mAh. Also, rumours are high that the phone will have a 5.5-inch full HD screen.
The price is estimated to be a hike of at least $80. Hence it is predicted to end up at around $480. Having said all these, it is not sure what will the exact price of the phone be as all these are mere estimations and we have to wait till the official of the phone.
With reports suggesting that OnePlus 3T will come in within a week's time, it seems that the Chinese makers are very much eager to compete with the other trending smartphones. Also, it keeps the stage set for OnePlus to launch yet another upgraded device OnePlus 4 and take advantage of all the void that Samsung Galaxy Note 7 has left behind. Also the fact that OnePlus 3T will come with a model number A3010 which is slightly different from the A3000, which is the model number of OnePlus 3, the users should not be expecting a complete overhaul in designs and appearance of the upcoming device. However, features will undergo a process of upgrade which is good news for the buyers.