Late last month, Microsoft announced its renewed focus to develop affordable VR headsets by tying up with companies like Dell, Lenovo, Acer, Asus and HP. This is in tandem with Microsoft's attempts to bring Windows 10 in the VR world with Windows Holographic, a new platform that's supposed to allow devices such as the HTC Vive, the Oculus Rift, and other headsets enjoy the power of this new operating system. Here are the minimum system requirement for Windows 10 VR.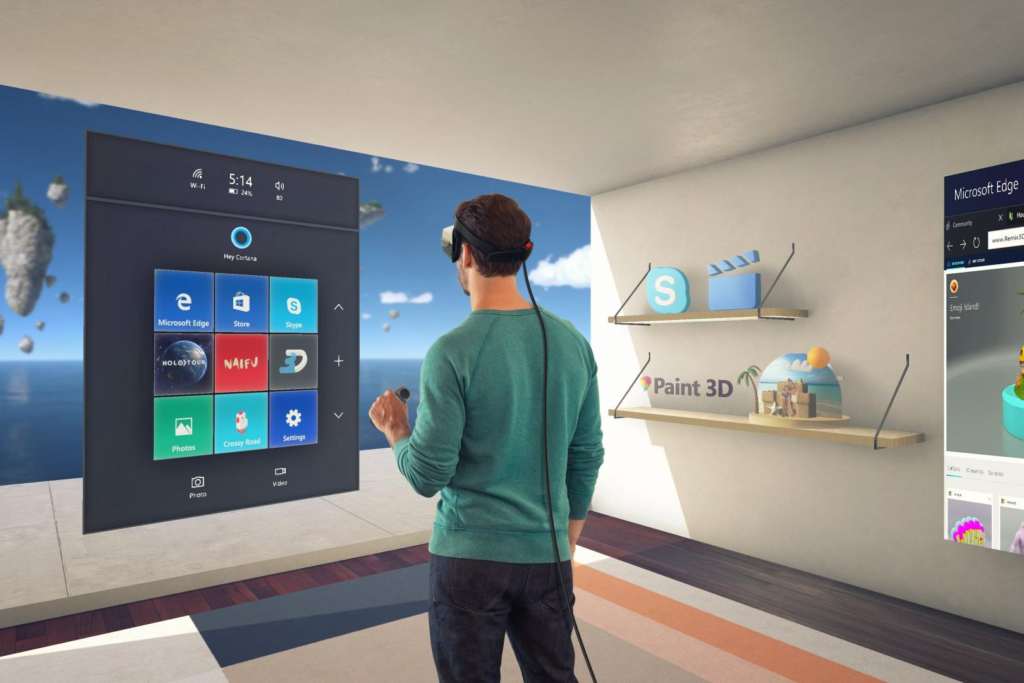 Minimum System Requirements
In the latest test builds of Windows 10, Microsoft is now including a "Windows Holographic First Run" application that tests a machine to ensure it's compatible with the new device. The requirements are going to be quite nominal, according to leaked test reports. These include 4GB of RAM, a USB 3.0 port, a graphics card with DirectX 12 support and a CPU with four cores or a dual-core processor with hyper-threading. That's good news for anyone interested in stepping into virtual reality without the big costs of PC power and the actual headset itself, but we'll need to see what types of apps and games will be available at this level obviously. However, the mentioned requirements are needed for 'most experiences'. Essentially it means that it may not be enough to experience the full potential of the headsets without actual real-world testing.
https://youtu.be/Gu09UWqS8-Q
What We Know About The Windows 10 VR Headsets So Far
Windows chief Terry Myserson says the new Windows 10 powered VR headsets use "inside-out six-degree-of-freedom sensors." That means they'll be able to track their physical positions with internally installed sensors, therefore neutralising the need for VR spaces. This is an unique feature of the upcoming headset.
 Unlike Oculus' 'Santa Cruz' prototype, these devices lack onboard computers, requiring them to be physically tethered to a PC. It remains to be seen how powerful a PC powering these Windows 10 headset/s need to be.
The Windows 10 VR headset can be controlled using voice commands and hand gestures.
On a different note, although Oculus and Microsoft often partner with one another-in 2015, it was announced that the Oculus Rift would ship with a Microsoft Xbox One controller, enabling playing of virtual games on the Xbox platform. This VR strategy of Microsoft might create a rift with the Rift.
Overall, we can safely say that Microsoft, if it can come up with its nagging supply line problems in time, the Windows VR headsets might start at just $299/just around Rs. 20,000, compared to $600 for the Oculus Rift and $800 for the HTC Vive. That alone might drive sales volumes sky-high. Watch this space for more.