Microsoft faced a lot of negative feedback and public backlash after acquiring Nokia, an experiment which led to billion dollar losses for the tech giant. Now, in order to regain lost ground, Microsoft is planning to unveil the new Microsoft Surface Pro 5 at the upcoming Mobile World Congress, or the MWC in February 2017. And if rumours are to be believed, the upcoming Surface Pro 5 might come in two variants, its native Windows and Android OS.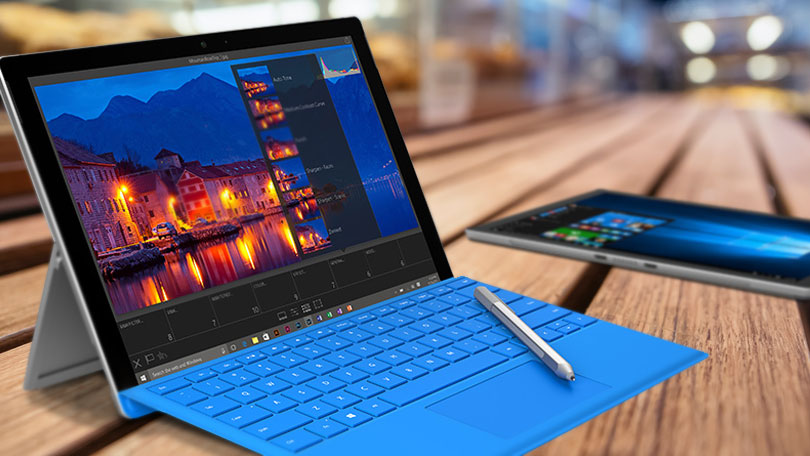 Earlier, we did a detailed piece on the upcoming Pro 5, listing all known specifications and features. At an event in October 2016, eager fans were anticipating Microsoft to unveil its new Microsoft Surface Pro 5. They were, however, disappointed; a new Windows 10 update and the new Surface Studio were unveiled instead. Reports now claim that new software glitches, which are not uncommon, led to the delay of the Microsoft Surface Pro 5. Rumours also indicated that that the upcoming hybrid device would come out with a Windows-based version like its predecessors backed up by another version running on Android Nougat.
On the Windows side, it would be powered by the Windows 10 Redstone Update to be released next year. For the Android version, it would be the Android 7.0 Nougat launched earlier this year. With this innovative decision, Microsoft Surface Pro 5 fans would be having more options in terms of customising their device.
On the other hand,the Microsoft Surface Pro 5 may also have the battery draining issue that plagued the Surface Pro 4.To revive the smartphone business, rumours are rife that Microsoft is developing a new Windows Surface Phone, being built by Microsoft in collaboration with HP and maybe embedded with Qualcomm Snapdragon 830 processor supported by a RAM of 8GB and stylus. Presumably, the stylus will be powered by its own battery, unlike the Surface book that charges stylus when it connected to the magnetic dock. Microsoft has filed a new patent for a Surface Pen support on the Surface Pro 5.Critics say that the Android OS running on Surface Pro 5 is a baseless rumour because Microsoft would not be using a product of Google for its device in the same way as Apple is protective of its iOS software's exclusivity to iOS devices. Watch this space for more updates.