It has been quite some time that the rumours of Apple iPhone 8 have come up in the market. And with an expectation that the device will release in the market in 2017, new rumours keep on coming. The latest developments have suggested that the upcoming flagship device from Apple is going to give the 'Home' Button a miss. But we firmly believe that Apple iPhone 8 is definitely going to come with a 'Home' button.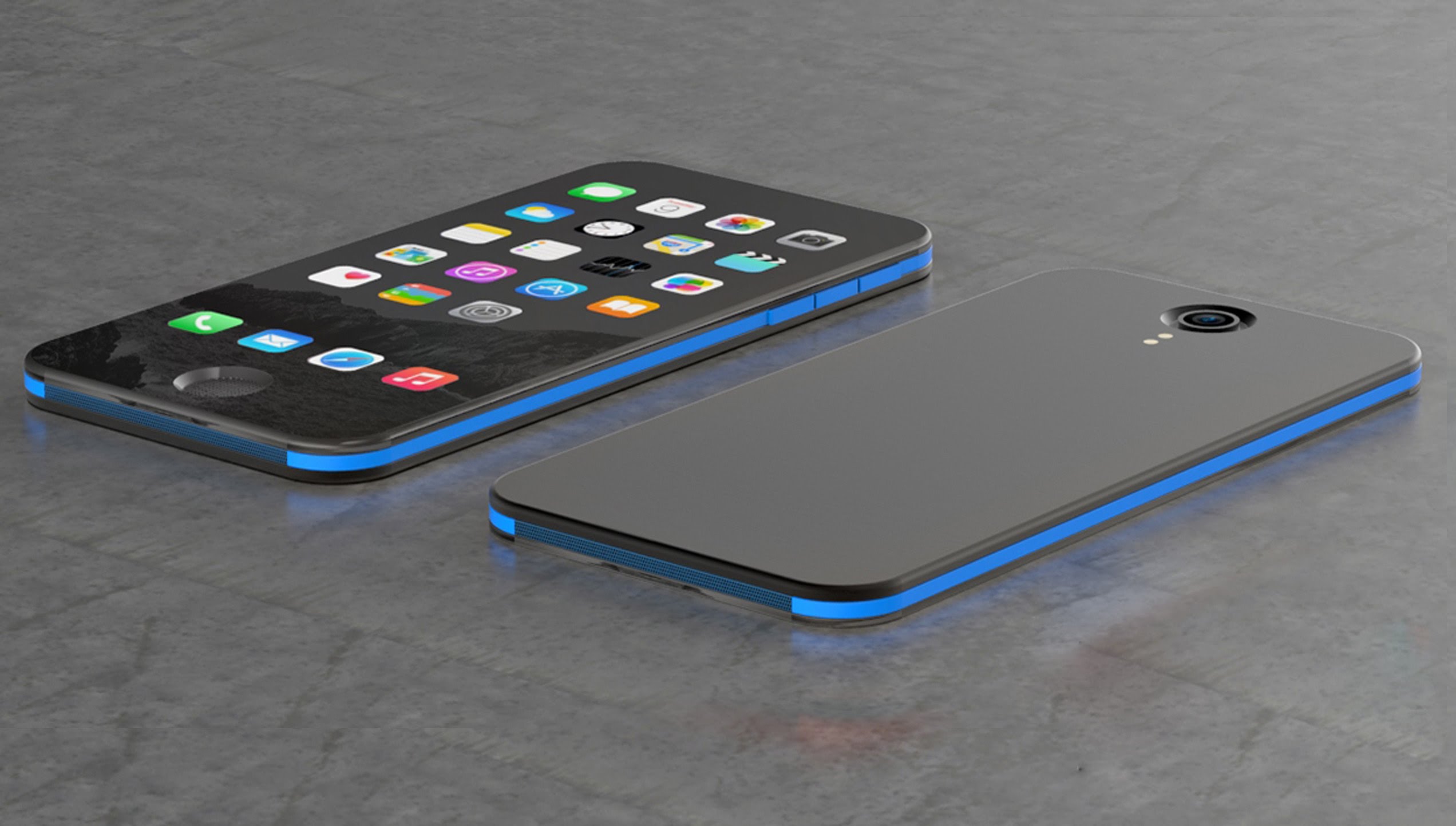 The recent rumours have suggested that Apple iPhone 8 is going to hit the market without a 'Home' button. And instead of that, they will be providing a Touch ID sensor in place of the Home button. This Touch ID sensor will be embedded on the screen and in turn, give the new Apple iPhone 8 a bezel-free display.
Now before stating whether the 'Home' button will be available on the upcoming device, we must take a look at the different facilities that the home button provides to the users of a smartphone. A touch of the home button unlocks the device whereas it also facilitates the user to come back to the home screen despite being inside an app. A press and hold of the home button bring out Siri while a double press enables multi-tasking. On selected iPhone models a double tap opens Reachability. It is believed and reported by most that Apple will do away with the home button. And rumours got boosted when iPhone 7 modified the Home button into just a touch in place of a physical press.
However, it can be assumed with some sort of assumption that Apple iPhone 8 will not be coming without the Home button. The Cupertino-based brand has already modified its home button very recently and it does not look keen to bring in another change to the home button so early. Also, it is a fact that these rumours of giving away the Home button come up every time Apple comes up with a new device, but in the end, all these rumours turn out to be a hoax.
Also, another big thing that can be said regarding Apple iPhone 8 coming with a Home button is that Apple has not received any patent from anywhere which shows that there will be no home button. The most recent ones that have been leaked in the market show other features, but definitely no signs of doing away with the Home button can be observed.
So it can somewhat be made sure that Apple iPhone 8 is going to come with a dedicated 'Home' button. It will be same as that of the Apple iPhone 7 Home button, without any need for physical press, but definitely, there is going to be one.