Adobe has released an updated version of the Lightroom application for the Apple iOS. The new Adobe Lightroom 2.6 has some major under-the-hood and interface updates. A new and updated editing interface, a new information section, an updated and new capture interface equipped with an absolutely new professional mode, support for all latest cameras and lenses provided in  Adobe Camera Raw and Lightroom releases, together with a few bug fixes and other modifications complete the list of improvements to the new version.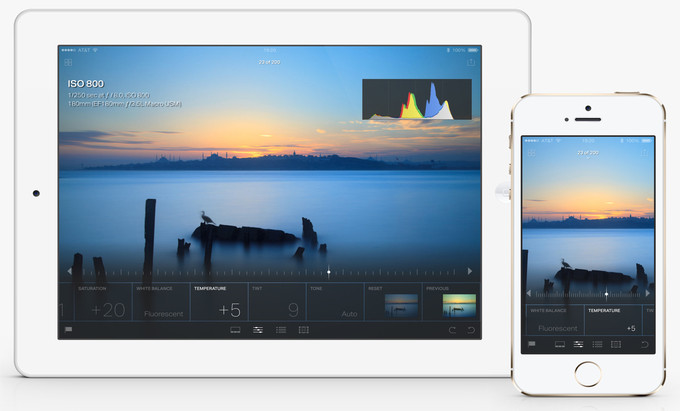 The updated editing interface is intuitive in nature, with the most used functionalities grouped together. This new feature will have a new feature too: a user can edit all features via the Adobe Lightroom 2.6 with a single hand, leaving one hand free. Adobe Lightroom for iPads also has additions to the new capture interface, enhanced camera and lens support, coupled with other bug fixes, while the Adobe Lightroom for Android,version 2.2.2, has also been updated, provides support for existing and expected cameras and lenses. The new information section has also been updated with a stated goal of providing developers and photographers with  to often-asked features and updates, that will let all users turn their mobile devices into better image processing devices as well, sources said.
In a press statement, Adobe stated that there were separate teams working for the iOS and the Android versions of the Lightroom application and that new modifications to the edit and information segments were being considered. These updates will be released soon. You can download Adobe Lightroom 2.6 for both the iOS and Android here.
Adobe Lightroom 2.6 New Edit interface and Info Section
This latest version of Lightroom also provides brings a new capture interface and professional mode; these two modes, however, were already available to Lightroom Android users since early this year. Adobe's design team asked for suggestions from photographers of varying skills to help them improve the application.This update represents our first release taking advantage of this research. The first step Adobe has taken is to bundle similar tools under one category, making it faster to use. An interface was then built which allowed the single-handed application capability. One major advantage this has is to ensure that the entire image is visible while being edited, thereby offering better real-world solutions. The updated info section adds the often-requested ability to add and edit titles, copyright details and descriptions and better captions. All these can now be done using the Adobe Lightroom 2.6 updated features while staying mobile.