HTC is in the news for a long while and all for the good reasons. The latest updates have come up with plenty of news regarding the VR headset that HTC has launched recently, the HTC Vive. Reports have come out that HTC has announced the launch of Vive Studios which is going to be the in-brand product.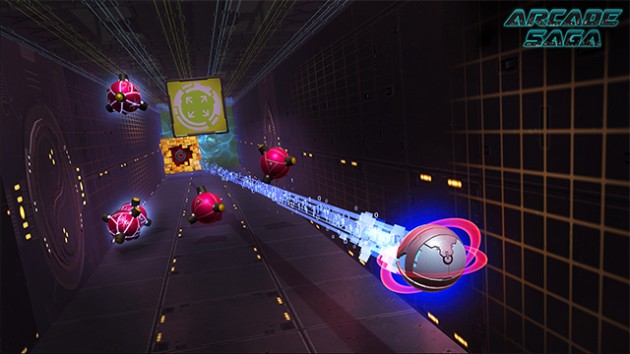 The Vive Studios is the newest publishing studio which is going to be a first-party product that will come up with virtual reality content. And the first game that is made available on this is the Arcade Saga. It is an archive for all the classic arcade games which include the likes of archery and Breakout. The developer of the game is 2 Bears which is also an internal brand of HTC.
The HTC Vive has been already on the hit list of the VR enthusiasts across the world. And it is expected that with the launch of the Vive Studios it is going to be all the more exciting for the users of the HTC Vive. In fact, as the report in Venture Beat suggests, the vice-president of the content of VR Joel Breton also sounded really excited about the latest launch.
He has been quoted saying, "This is a new pillar in HTC's drive to create content and growth for the hardware. Arcade Saga is a love letter to classic arcade games." He further added, "The VR ecosystem needs a persistent flow of exciting experiences and triple-A content that can help grow our audience. We're excited to mark our launch with the debut of our first internally developed title 'Arcade Saga', a game that represents the kind of deeper and more challenging experience we believe VR enthusiasts are ready to embrace."
The Arcade Saga is a compilation of three games which are Fracture, Smash and Bowshot. All these three minigames are reported to be quite exciting as there are both easy and difficult modes and new weapons can be gained as one move ahead with the different levels of the game. Regarding the game, 2 Bears Studios' creative director Jason Epps commented: "We wanted to create a game that reminded us of the fun in the arcades." The Arcade Saga is available with a price tag of $30 through Steam.
However, it remains to be seen how much successful the latest launch turns out to be as HTC Vive is already a hit amongst the VR enthusiasts. And it can be predicted that the users will be excited to have the latest launch of the latest game Arcade Saga through Vive Studios.