Samsung is one of those leading brands in the world of technology which finds itself in the headlines more often than not. In the recent past, Samsung has come up in the headlines for all the rumours and updates regarding their flagship device which is predicted to be coming up on the market in 2017. The latest of all the updates have revealed that it is going to come out with an all-screen display.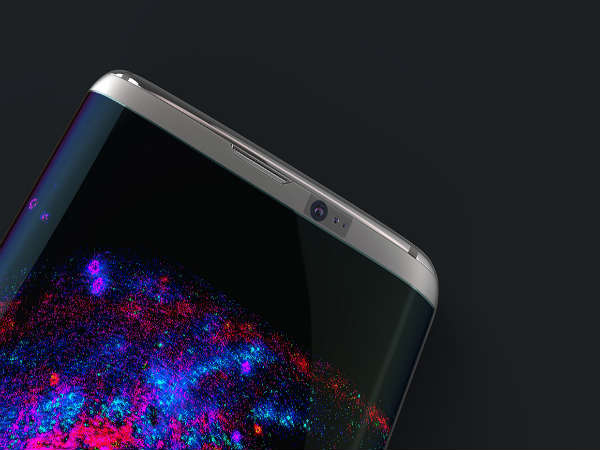 Rumours have been going high regarding the features and configuration of the upcoming Samsung Galaxy S8, and it is expected to be one of the best. And taking a cue from the earlier reports that the flagship will come out with a bezel-free screen it can be said that the device will sport an all-screen display. And that news got a real boost as new reports have come in support of that. One of the reports in Gizmochina, it is revealed yet again that the latest upcoming smartphone is going to have a front screen which will have no home button as well. Instead, there will be a virtual 'Home' button.
If we go by the rumours, then we are up for a smartphone which will be very close in appearance to that of the Xiaomi Mi Mix. The release of the Mi Mix with a bezel-free display earlier this year has prompted many to manufacture smartphones with a similar sort of an appearance. And Samsung might also follow that path to come up with a similar sort of a smartphone as far as the outward looks are concerned. The specs are definitely going to be different, though.
Coming to the other features of the Samsung Galaxy S8 that have been speculated one of the biggest rumours is that it will come with the 3 GHz Exynos 8895 processor. It is definitely going to make the smartphone much faster than many that are found on the market. It is reported that Samsung Galaxy S8 is going to come with incredible camera features. Both the rear camera and the selfie shooter are highly rated according to the reports that have come in.
The previous rumours have suggested that the Samsung Galaxy S8 is going to be coming out in the month of March in 2017 perhaps. It might also get delayed to the month of April as well. But nothing has been confirmed by the authority. So we might just have to keep on waiting for any concrete news regarding the release date of the upcoming smartphone.
So it remains to be seen with what configurations the Samsung Galaxy S8 come out on the market when it releases officially in the year 2017. Before that, we have to depend on the bits and pieces that keep on coming out regarding the configurations of the flagship device from Samsung.