Smartphones are the most in-thing at the moment in the world. And innovative ideas related to smartphones are not new. Among those the important feature that is found in the smartphone devices is the water-resistant technology. But Comet Core has come up with something even better, and that is – the new smartphone they have launched will be a buoyant one and won't get drowned in water.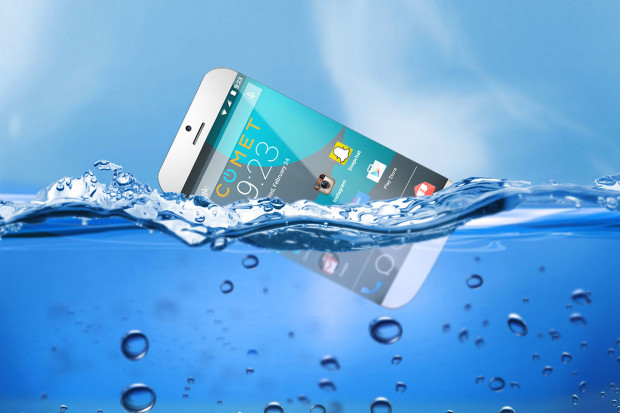 It sounded surprising, and no doubts are there that this smartphone is definitely going to be one of the front runners in the market of smartphones which is swelling up with the passage of time. Coming to the other features of the device from Comet Core, it can be said that the users won't be disappointed with the new smartphone. The upcoming smartphone from Comet Core is going to have a 4.7-inch screen supporting a display resolution of 720 x 1080 pixels.
Under the hood, the device is reported to be sporting a 2.5GHz octa-core Qualcomm Snapdragon 810 processor. The buoyant smartphone from Comet Core will run on Android 5.0 Lollipop operating system as the official website of the brand reports. The new smartphone from Comet Core is going to have a 4 GB RAM, and the internal memory will vary between 32 GB, 64 GB and 128 GB.
The smartphone will sport a 16-megapixel rear shooter. Also, the selfie camera is going to be of 16-megapixel which is quite striking. The buoyant smartphone from the US-based brand is going to be backed up by a battery of 2800 mAh. Among other features, the smartphone will be sporting Compass, Proximity Sensor, Accelerometer, Ambient Light Sensor, Barometer, Accelerometer and Temperature Sensor.
Comet Core has released the phone with a price tag ranging between $249 and $289 depending on the internal storage of the device. Also, the smartphone comes in three variants as far as the outward appearance is concerned. The new smartphone is available on the market in three different colours – white, black and gold. Buyers can get hold of this buoyant smartphone from Indiegogo.
However, the highlighting feature of the smartphone is definitely going to be the fact that the device will not get drowned even if falls into the water. The users of smartphones thus can take this phone along with when they are planning to visit pools, beaches, oceans or restrooms. Hence with this new idea of making a buoyant smartphone might just enable Comet Core to reach the apex in the market of smartphones.