When the update to the Google Android Wear 2.0 was delayed to sometime in early 2017, we knew trouble was brewing for the Google wearable arena and also that the upcoming Android Wear 2.0 was going through a muddied development period. Now we have the fourth iteration of the Android Wear 2.0 Developer Preview. With this release, it becomes apparent that the Wear 2.o is gaining backwards momentum and is actually imitating the Android Wear 1.o in many aspects.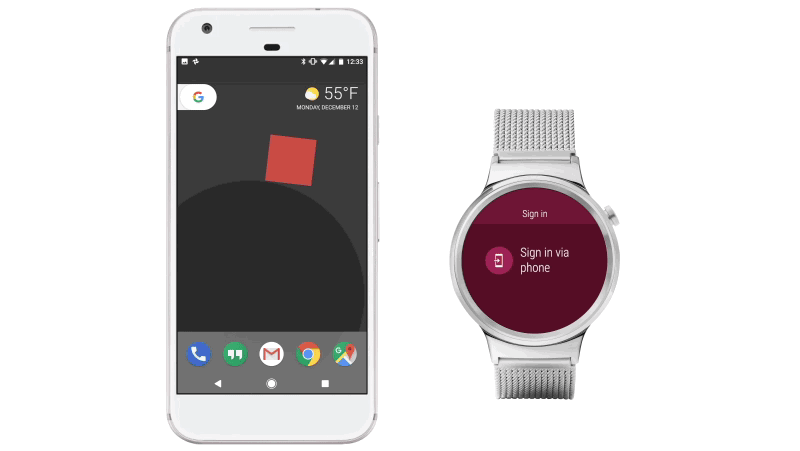 Take, for instance, the "swipe-to-dismiss"feature installed, more simply known as the 'back' feature. Phased out during the Android Wear 2.0 Developer's Preview 1, it has made a comeback and it is similar in form and function to the Android Wear 1.0 navigational format. Users can swipe right across the screen to either dismiss or exit the current app or page. The Android Wear team is relying on user feedback and bringing back this supposedly older feature because it is easier to use and hence popular. The Dev Preview 1's  screen was highly navigational but could not  navigate back, curiously.
A new OAuth API (Application Programming Interface) enables better and more efficient watch-to-phone communication too. The physical power button returns like the Home button a la the Android Wear 1.0 too, signalling a return to the previous generation too. The updated Play Store was added in the Dev Preview 3, and this preview allows a user to download a connected phone app. The Watch Play Store being missing in Android Wear 1.0, standalone apps didn't exist. In the Android Wear 2.0 Preview 3, the Watch Play Store was added, and so were standalone apps.
Like we mentioned before, backwards compatibility with Android Wear 1.0 apps has been restored in this preview. When users download an app with an embedded Wear APK in it, the phone app can be installed simultaneously. If a user so desires, he can skip the app on the watch simply because it is on the phone. Google recommends that all developers move to the standalone watch app model.  In upcoming developer previews, this option might be dropped, however.
Google is also bringing monetisation options for watch apps similar to phone apps that have watch-mounted billing in the Android Wear 2.0 Developer's Preview. A user-set 4-digit PIN will enable quick authorisation and efficient use. This seamless authentication will ensure prompt communication between paired devices. Readers can view Huawei Watch and LGE Watch Urbane 2nd Edition images here. With a fifth Developer Preview expected in 2017, we will compile and update other details as and when they emerge. Meanwhile, the Android Wear 2.0 Developer Preview can be downloaded here.