The website for the Metro 2035 novel previously suggested 2017 would see the release of "the next Metro video game." However, publisher Deep Silver later amended the text, which now reads, "But the Metro saga doesn't end where the books leave us … An era of great discoveries lies ahead!"
Metro author Dmitry Glukhovsky has discussed the future of the series, saying he has no intention of continuing to write the novels but suggesting the story of Artyom could continue outside of the books. The newly released novel, Metro 2035, brings together the plotlines of the books and games. Glukhovsky says that he's delighted with how the games developed into their own thing, that he "didn't expect" a "sentence-by-sentence" recreation of his novels. He goes on to explain that he finds working with talented individuals and giving them creative freedom is his rule for life.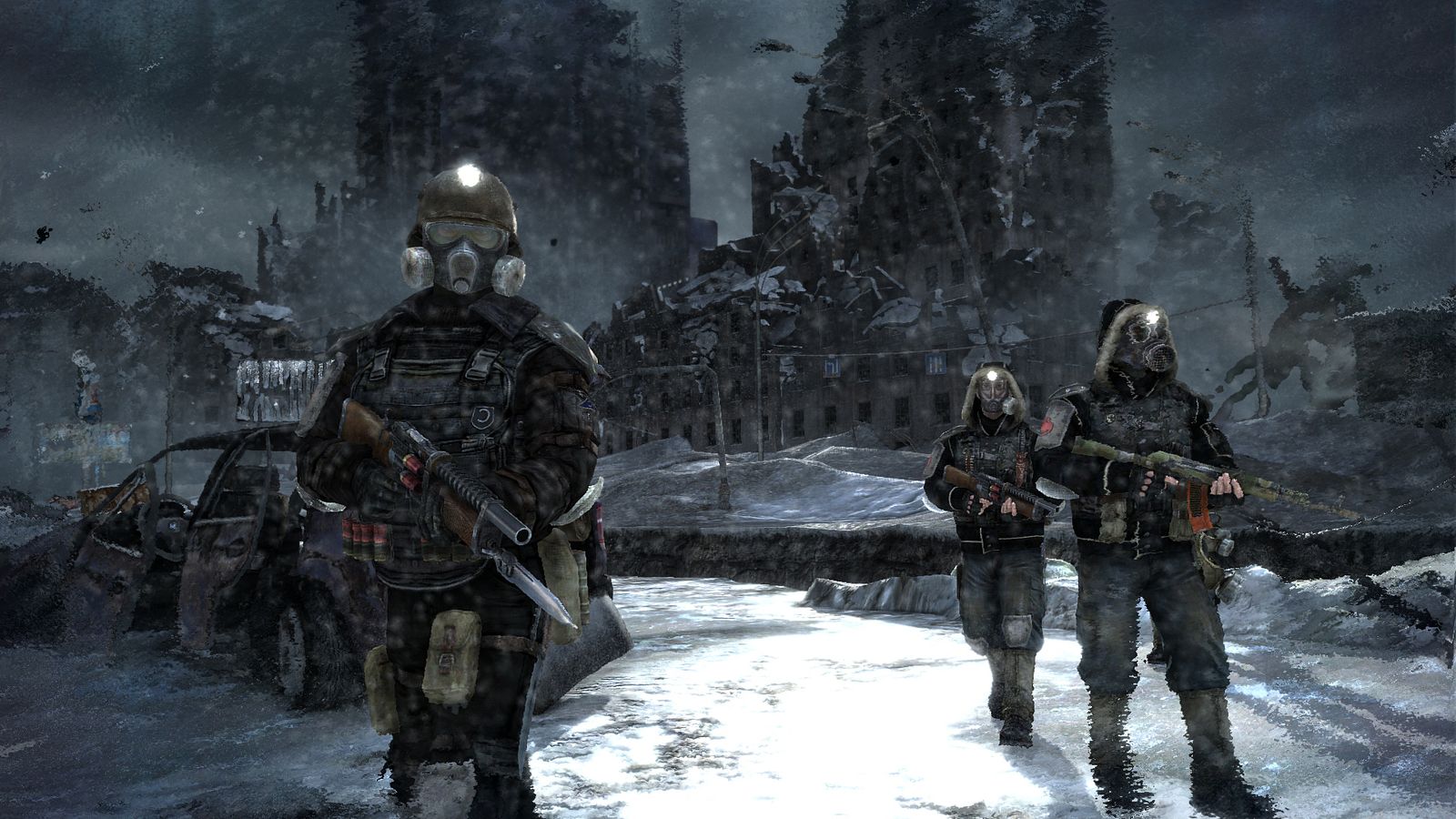 Metro 2033 is a first-person shooter video game developed by 4A Games and published by THQ which is set  in the ruins of Moscow following a nuclear war, where the survivors are forced to live in underground metro tunnels. Players control Artyom, a man who must defeat an evil mutant race known as the Dark Ones.
In a timeline on the book's official site, it clearly shows there's a new game coming in 2017 and it follows the story of the latest novel. "The final part of the trilogy takes us back to Artyom and his struggle to get the people back to the above world they once ruled," says the book's description.
"This is a standalone story that can be read independently from the previous books and games – yet for those who have been following Artyom from the very beginning, Metro 2035 crowns the saga in its own way. Characters of all the books and games meet here, their destinies intertwine, and everything you knew about the world of Metro is turned upside down…"
News regarding when the game will actually release is still a mystery but we are hoping that news regarding the same will surface as soon as 2017 commence.